Great-grandmother mentors teens who viciously attacked her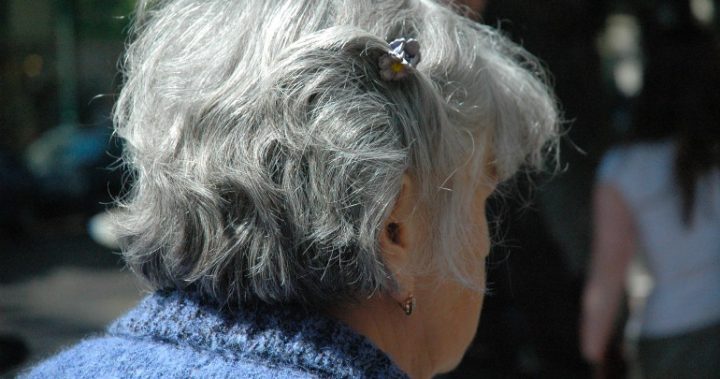 After being viciously attacked by a gang of youths, chances are most people would be frightened to leave the house, and retreat at the thought of coming face to face with their attackers.  
That isn't the case for one American great-grandmother, Rochelle 'Rikki' Spector,  who ended up mentoring two teenagers that left her in hospital after a carjacking gone wrong. The incident left Rochelle with severe bruising and a black eye.
Rather than pressing charges against the youths, The Washington Post reports that the former Baltimore City Councilwoman wanted to figure out a way to help the teens instead. 
Despite both boys spending time in juvenile rehabilitation facilities following the crime, Rochelle wanted to forgive the teenagers and see what caused them to attack her in the first place. She now regularly visits the boys and has helped them not only improve their own lives, but the lives of those in their surrounding community.
Rochelle is an exemplary example of how the older generation can make a positive difference in society. Studies suggest that grandparents spending time with younger people could lead to less discrimination, prejudice and even ageist attitudes towards older members of society.
Ad. Article continues below.
A survey conducted by researchers at the University of Liège in Belgium found that aggressive behaviour in youths could actually be curbed in kids as young as three. The trick was simply having older people spend quality time with the younger generation. 
The study pointed out that grandparents are often a big part of a child's life and how they respond to the ways they're treated when they're younger could have an impact on their behaviour towards older members of society as they age.
Starts at 60 recently asked readers if they thought more older people should spend quality time with those younger than them. One reader wrote: "In the USA there has been very successful trials of integrating child care centres and age care centres. The benefits for young and old have been amazing. I think the designers of retirement villages sprouting up everywhere should give serious consideration to this."
Another person said: "We old ones have so much experience and knowledge and make sure they will know how it was when things were tough or just plain different with no YouTube." A further message read: "There's a lot to be said for old school way of life. Things that are lacking in this generation like respect and good manners."
Ad. Article continues below.
What these responses and many more suggest is that grandparents and older members of society feel a responsibility when it comes to being a positive role model for the youth of today. It suggests that rather than pointing the finger and blaming bad behaviour on certain factors, older people have the ability to teach youngsters many of life's most important lessons.
What do you think? Should more older people be mentoring the youth of today? Do you think about this when spending time with your grandkids? 
---
With Facebook removing news sites from your feeds we ask that you sign up for Starts at 60's emailers here. And to keep us on your wall, join some of our new Facebook groups and clubs:

News Junkies Club – Australia
News Junkies Club – USA 

See news on the change and links to all our other clubs and groups here.