Grandma details pain as son rejects her gift for grandson's birthday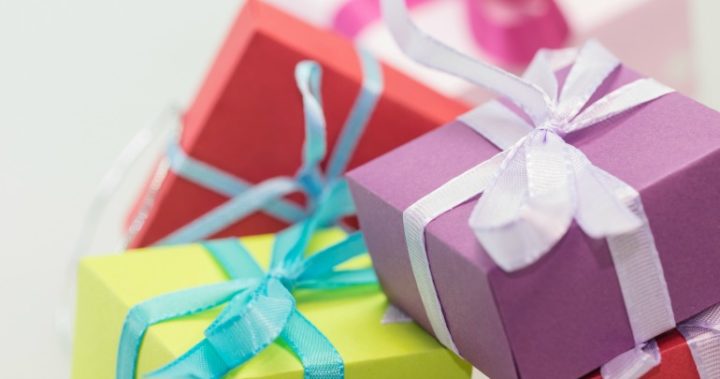 Being a grandparent, one of the greatest joys in the world is spoiling your grandchildren when you can. For one grandmother, she was left devastated when her son rejected a thoughtful birthday present she was planning on purchasing for her grandson for his first birthday.
The lady took to grandparenting forum Gransnet where she explained the scenario and whether she had a right to feel upset that her son rejected the present.
She explained that she sent her son a link of the present she had in mind, but that he swiftly told her to reconsider the gift, suggesting it was far too big for the house they live in.
"DL's [daughter-in-law's] parents are getting quite a big toy too, a little kitchen that can be used as a walker," she said. "What I wanted to get him was a train that you can sit and ride with lots of activities on the side and it too can be used as a walker. Am I wrong to be disappointed?"
She said that she was always brought up to be thankful for any gift and that her son's stance on the present had caught her off guard. "In my family we were always grateful for gifts and would not dream of refusing one," she said. "And when my children were small, I was glad they had a lot of toys to keep them busy."
Ad. Article continues below.
The lady, only known by her screenname of "Granofone", said she was now confused and didn't know what else to suggest as a present. "DL has lots of relatives and friends so he will get lots of small presents," she explained. "I can not give money as I don't have it. I won a toy voucher with which I was going to get the present."
She even went as far as to say that she didn't want to speak up about how upset her son made her feel as she didn't want to cause problems for her family. "There has been a few things I have not been happy about but am trying not to rock the boat as I know DL and grandson come first now for my son," she said. "It is hard though."
Other grandparents flooded the forum with their own advice for the grandmother. One suggested that the lady's son probably didn't mean any harm by rejecting the idea, noting that it wouldn't be practical to have two walkers. "A child doesn't need two walkers," they wrote. "It is not wrong to feel disappointed but it would be wrong to think you are being sidelined. Does your son know about the voucher and the fact that you can't afford much? It might be worth telling him, if only for future reference. Meanwhile I hope you find another use for the voucher."
Another grandparent said: "I can understand why you are upset and hurt, but I'm sure your son and DIL are just trying to be practical and are probably worried about hurting you," while another person suggested: "Why not give the toy voucher to the parents to choose something for him?"
Where do you sit on the debate? Is it acceptable for someone to reject a present, or was the lady's son just being practical? What would you have done in this situation?