Can rekindled romances work? What happens when old flames contact you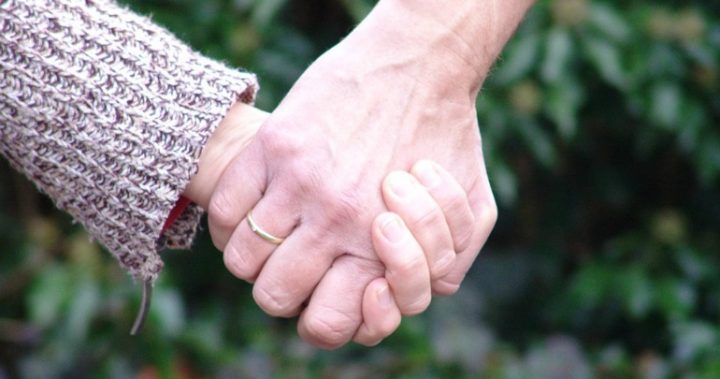 Couples from across the world regularly share stories of lost love, and finding each other again after years apart. But does it happen like that every time? Or could an old flame making contact just unsettle you more than ever?
Falling head over heels for someone when you were younger may have felt all-consuming, but relationships can come to an end for a number of reasons – with many people moving on and enjoying happy marriages and families with someone else.
However, following a split later in life, or the tragic death of a partner, you may be open to the idea of dating again
Linda Prescott, Chief Matchmaker at Ideal Introduction, told Starts at 60 that people over their 50s and 60s tend to "shy away" from dating, as they struggle to find other single people their age.

But what happens if an old flame gets in touch? Whether you've stayed in touch on and off, or you haven't heard from them in decades, it may be unsettling. A lot of couples find they can slip back into a comfortable space and go on to have a very happy relationship – but is that true of everyone?
Ad. Article continues below.
Prescott explained it's more about "companionship" for mature adults, and rekindling an old romance can bring a "sense of familiarity and history." She said you're different people years later, and have "refreshed views" of dating, adding: "Some rekindled relationships end up being the most wonderful ones. However, be aware that not all past relationships can work in the future."
Nancy Kalish, a professor at the California State University, studied 1001 people who had ended a relationship, only to rekindle it at least five years later, in a survey carried out between 1993-1996. The results found 72 per cent were still with their "lost love" at the end of the survey, with many commenting on the intensity of their romance the second time around.
Read more: Wartime sweethearts rekindle love after spending years apart
However, writing for the Washington Post shortly after, Kalish admitted of those previous participants: "By 2006, only 49 percent were still together a decade later." She blamed social media for a lot of the splits, claiming it allowed people to remain anonymous, so they're able to make contact with an ex while they're still in another relationship – causing heartache to both sides down the line.
Meanwhile, writing for Psychology Today, clinical psychologist and marriage counsellor Randi Gunther said a lot of the people searching for a lost love are still in an unhappy relationship of their own. For those who aren't, she added: "Their searching may be driven by nostalgia, haunting feelings that they left a past relationship prematurely, or reminded of a past love."
Ad. Article continues below.
She said a person must distinguish between "hopeful fantasy" driven by a current poor relationship, and believing it is "real love" this time round. She added: "Many times the years that were missed have left too large a gap and the fantasies of what could have been don't match up with what actually happens. But many do."
There are plenty of happy stories still, and just recently, two former sweethearts who were separated by war and other circumstances, found each other again 62 years later.
Eric Tweedale, 96, and Enid Bradshaw, 94, met in 1939 in Sydney, where they were both part of a youth group, and went on to get engaged. However, their relationship fizzled while Eric was away with the Navy, and both went on to marry other people, and have children of their own, the Daily Telegraph reports.
They were finally reunited in 2004, at a reunion for the youth group, and they stayed in touch from then on – with Enid finally deciding to move to a retirement village close to Eric's home. They're now once again a happy couple.
Sharing her advice for couples rekindling an old romance again, Prescott told Starts at 60 it's important to take it slow, and talk about why it ended the first time. It's also key to remember they're not "replacing" a later partner, and to treat it as a new start.
Do you think rekindling an old romance could work? Would you consider it? Or has it happened to you?