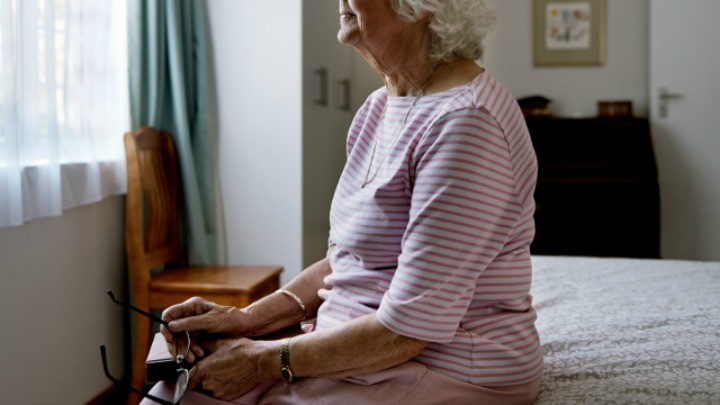 When Angie's* son went through a messy divorce, she lost contact with her grandchildren. Her story, and countless others like it, reminds us why grandparents should have visitation rights too.
"My son and his wife went through a relationship breakdown", Angie explained. "He moved home with us, and she got the children".
"Of course, this meant that my husband and I had fat chance of getting access to our grandkids", Angie added. "There are thousands of people in my situation".
Angie now misses her granddaughters terribly. They were once very close – Angie would babysit, and the grandchildren would cook with her.
"It's devastating", Angie said. "It wasn't me who broke the relationship, so why should I suffer? Why should the grandkids suffer?"
"I had a strong bond with my granddaughters, and now that's been ripped apart and they're gone", Angie explained. "I've spent many a night crying about lost grandchildren".
Nearly one decade after the divorce, Angie still aches for her granddaughters. "It's like going through grief", she explained.
"You grieve for the grandkids you cannot see. I've missed out on their lives… Years of growing up and countless milestones".
Angie is now calling for parents to exercise more compassion, and grant fairer visitation rights to grandparents. "The children need to come first", she said.
"All break-ups are difficult, but don't be spiteful", Angie told separating parents. "Don't use the little ones to hurt each other during a divorce".
"The cousins miss out too", Angie added. "There are less kids missing at family BBQs and special occasions now. There absence is always noticed".
At the moment, Australia's Family Law Act allows grandparents to apply for court orders to spend time with their grandchildren.
Whilst family law acknowledges the importance of grandparent and grandchildren relationships, it often seems that visitation rights aren't often applied in reality.
"In situations where there's been no abusive relationships – nothing but love and support – I can't understand why anyone would cut family out of the picture", Angie said.
"All I can do is hope for reconciliation in the future", she added. "Although I miss the girls with all my heart, every day".
Starts at 60 will continue to profile this story as it emerges. We'd like to push for better visitation rights, for grandparents such as Angie and countless others like her.
Should grandparents be given better visitation rights, when younger generations divorce? Are you missing a connection with your grandchildren?
*Names changed to protect privacy.
Comments