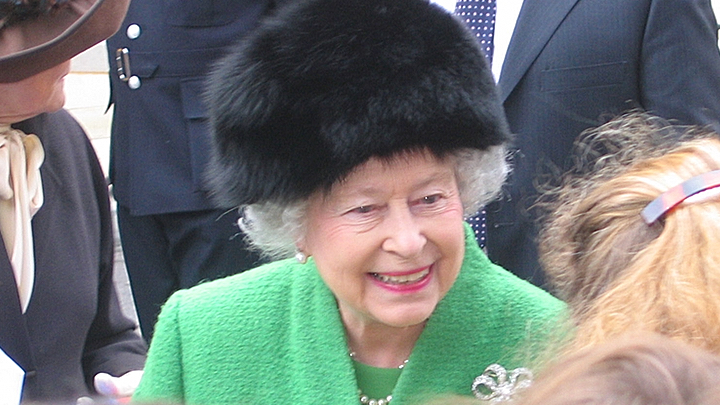 While many beautiful things can be said about The Queen. One of them will have to include her wit. Queen Elizabeth has shown that she is never above cracking even the smallest joke, and sometimes at her expense.
The Queen is in Northern Ireland to meet with the Deputy First Minister Martin McGuinness as part of a two-day royal visit. The conversation lasted for about 20 minutes, but when The Telegraph pressed for details, Minster McGuinness said ""We discussed many things, none of which I will tell you."
It was the very public first meeting that has gained a lot of attention online after McGuinness asked her how she was she stated "I'm still alive anyways," adding that there has been a lot going on. Mr McGuinness agreed, and Queen was quick to add "I've had two birthdays, so we've been quite busy."
While this moment isn't the first time that The Queen has shown her more humorous side as recently, she took part in an online video with her grandson, Prince Harry to send a message to the US President and First Lady. The video was in response to Michelle and Barack Obama's video telling England that the US is ready for the England in the Invictus Game earlier this year.
Unfortunately for you @FLOTUS and @POTUS I wasn't alone when you sent me that video 😉 – H.https://t.co/sjfSQvkzb6

— Kensington Palace (@KensingtonRoyal) April 29, 2016
The most famous example is during the opening of the 2012 London Olympic opening ceremony where she went toe to toe with MI6s most famous agent, James Bond.
Would you like the Royals to show a few their funny sides? What would you like to see them do more of online?
Comments