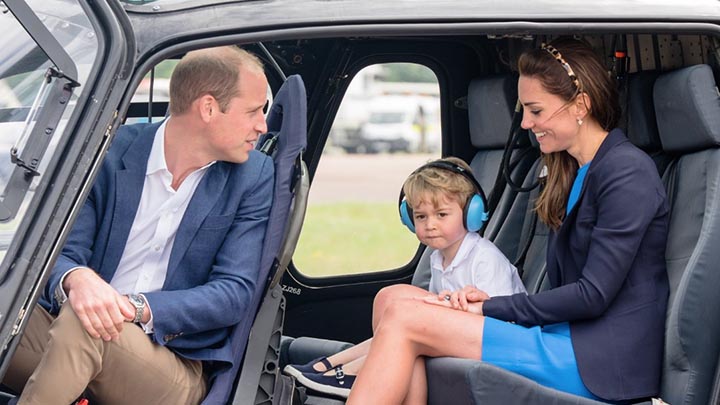 The young Prince enjoyed his first public engagement as a royal doing his duty yesterday in the UK, and all the media can talk about (other than his royal cuteness) is the tantrum the young Prince apparently had on arrival at the airfield for the Royal International Air Tattoo when the noise of the aircraft overhead got the better of him.
A bit of a storm in a teacup, the photos that have been spread far and wide show a normal, or even quite understated child reacting in a normal way to things that scare him. But media can't help but enjoy the royal ride.
Just like with other toddlers, our royal prince had his mum step in to soothe him and make him more comfortable in his surroundings.
Then, just like other little boys, his eyes started to light up at the sights of the helicopters and airplanes, and soon he was pointing and waving in delight. We get up close and personal with all the pics float around!
Comments