Is there anything better than forgetting about the cares and worries of everyday life and heading to sea for an amazing cruise? If there is than P&O has done their best to top that with some fabulous new "firsts" for their new cruise liner The Pacific Explorer.
The Pacific Explorer already existed in P&O's fleet of ships as the Dawn Princess, but it has received a multi-million-dollar renovation that has made it one of the fleets most luxurious ships.
The biggest weapon in The Pacific Explorer's arsenal is that it offers the world first that no other cruise liner can provide, and that is a full lawn bowl green.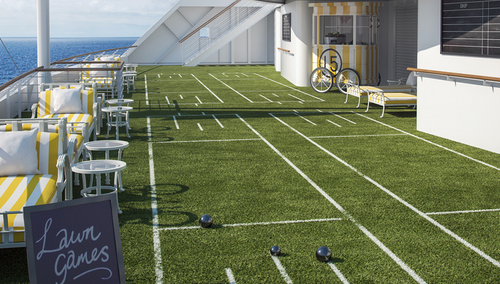 Imagine playing a winning game of bowls with the sea air filling your lungs. It'll be an experience for sure. If bowls are not your game, and you want something that will get the blood pumping, then they have you covered. P&O have included some heart-pounding new water slides to their onboard water park that will keep you cool and entertain for hours.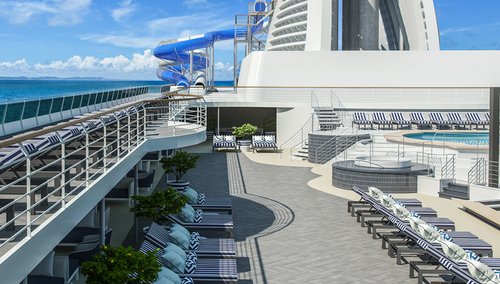 After a game of bowls or some fun screaming down the latest waterslides, it might be time for a cheeky drink before dinner and The Pacific Explorer now offers a huge selection of social bars that are ideal for a drink and a chat.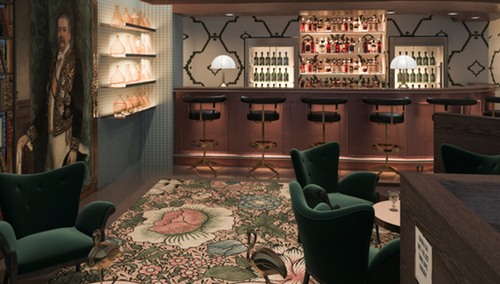 Talking to news.com.au, President of P&O Cruises Sture Myrmell said "We've taken the winning features of our existing ships, then added a whole new layer of excitement with some big wow moments like the waterslides as well as new concepts like the bowling green and a stunning hidden bar, which we think will put a smile on our guests' faces".
Docked out of Sydney, the ship is ready for the next getaway that you want to take and offers packages for almost every budget.
Will you be planning on checking out the new ship? What are you more excited for the bowls, waterslides, or the new social bars?
Comments