On this day Tom Jones was teaching you to 'Help Yourself'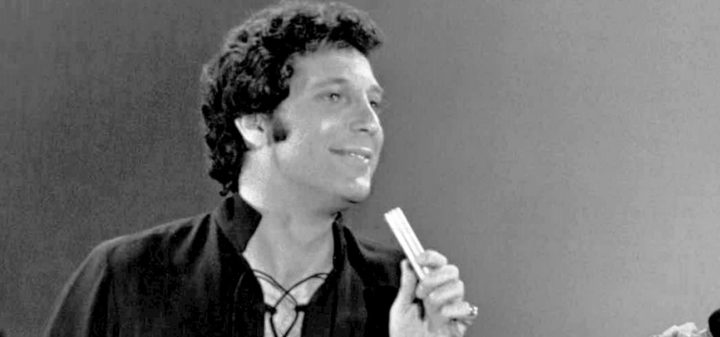 Tom Jones has "it". He has always had "it". Whenever you hear, people say someone has "it". They are referring to what Tom Jones has. It's surprising that you could say anyone else has "it" when Tom has so much of "it".
Ad. Article continues below.
His "it" factor is behind some of the biggest hits of the 60s and 70s and Help Yourself was one of the biggest hits for Tom and one of the biggest hits of the late 60s. It was the top of the charts in Australia, the UK, and Ireland and was the 17th biggest song in Australia for all of 1968.
Written by Carlo Donida and Jack Fishman, the song was produced by Peter Sullivan and is an English version of the Italian song "Gli Occho Miei". While it's technically a cover song, Jack's English lyrics are not English translations of the Italian original and bear no relation at all.
A staple of Tom's act since it's 1968 release, the song was covered by British comedian Steve Coogan as is character Tony Ferrino. It was a surprise hit in the UK in 1996.
While many can knock at the door of greatness, there will never be act like Tom Jones. Tom has delivered a number of great hits over the years but Help Yourself will go down as one of his most iconic and best.
When was the first time you heard Help Yourself? What is your favourite Tom Jones song? What was your favourite song of the 60s?