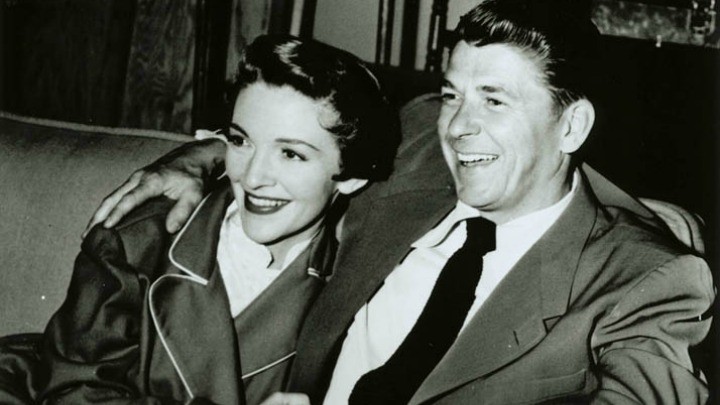 Nancy and Ronald Reagan shared a love for the ages. The pair met in Hollywood when they were both actors, and married shortly thereafter in 1952.
The Reagans had two children together, Patti and Ron. Ronald Reagan was the fortieth American president, and resided in office from January 1981 to 1989.
Nancy Reagan was known for being a strong First Lady – she supported and often influenced her husband. She championed the "Just Say No" anti-drug campaign, and tried to restore formality to the White House.
After Ronald Reagan was diagnosed with Alzheimer's disease in 1994, Nancy devoted most of her time to his care. When Ronald passed away in 2004, Nancy worked tirelessly to help fund Alzheimer's research.
It is reported that Ronald Reagan often left heartfelt letters on Nancy's desk, signing them with, "I love you more than anything in the whole wide world".
To commemorate Nancy's death at age 94, we look back at one of America's greatest romances.  We are comforted by the idea that Nancy and Reagan will now be together once more.
Share your thoughts below:
Comments