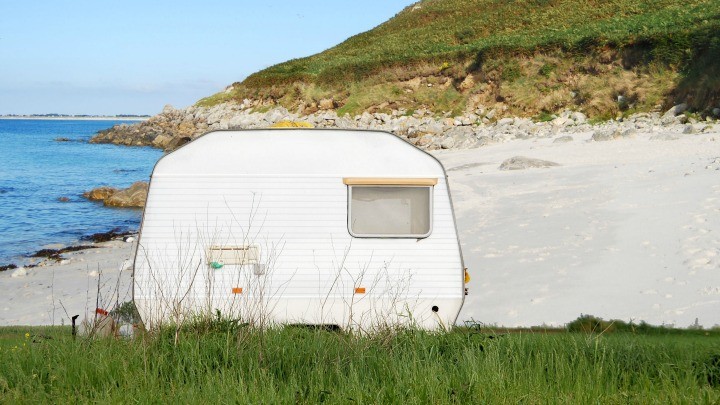 A beautiful story of a forgotten caravan came to the attention of Starts at 60.
It's the story of an old yellow caravan that sat all alone and unnoticed in a field, until one day someone got curious enough to peer inside.
What was discovered was nothing short of marvellous.
In the 1930s, a caravan being towed behind a vehicle in Australia was often cause for discussion. A businessman by the name of R J Rankin came up with the idea to construct a 'covered wagon' for his own use. The construction of which proved to be so popular he started producing more of them.
The style and quality of caravans changed over the years. They went from being lightly constructed with plywood to being fitted with a steel chassis and aluminium cladding. The companies flourished as the models increased and names like Viscount, Coronet and Chesney were popular throughout the country.
There were restrictions with width and length on the roads, which led to rollouts, slideouts, twins and even two storey options, which allowed users to capitalise on the living area while remaining compact for transport.
Our love affair with the little home on wheels is obvious. Over 80-odd years the caravan has offered extensive opportunities in travel, holidays, and for some, permanent residency. Unlike camping (at least back then) the caravan allowed us to take the bathroom and the kitchen sink.
Do you have a caravanning memory? Share it with us below.
Comments