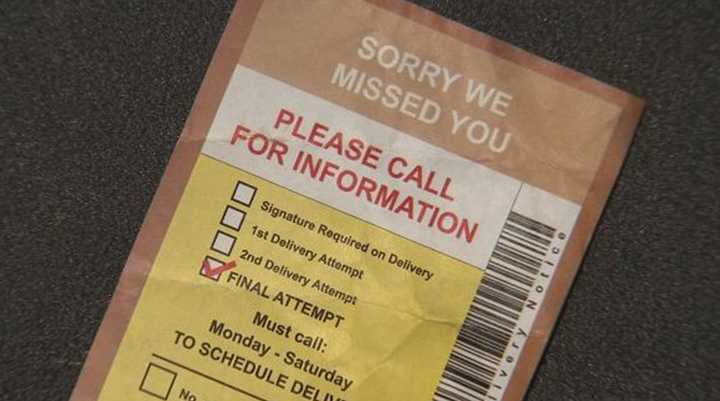 Has Australia Post been listening to its customers' complaints?
The monopoly provider of Australia's mailing services, marred with poor customer and social media feedback almost constantly has made a statement yesterday that will shock some who have been concerned about the poor service from their parcel delivery arm.
The company's Executive General Manager has said that they will "virtually eliminate" missed delivery notifications being left in letterboxes by next Christmas and have already made good traction in reducing them.  And while we're thrilled, we have one big question… What are they going to do with the email address and phone data they gather on all of us to support it or will they use it to "sell" the ability to target each of us as they have in other regards?
The statement comes on the back of a bruising period on social media with  consumers of all ages pounding them for leaving slips in letterboxes unnecessarily; failing to ring doorbells or even make an attempt to.  One delivery person was even caught on film making no effort. [See Busted! Proof Australia Post doesn't always deliver or even try].
He said that December 2015 was the busiest month on record for parcel delivery with the company  delivering 30 million parcels and claimed that only 15 percent of service recipients were left delivery cards.  When you stop to consider this, that's 15 percent of 30 million parcels being left a mailing slip.  That is no small number!
They claim it is improving, up from 21 percent in the previous year.  But is that enough for any of us to be happy? And will we be happy with how they are changing things?
Australia Post are now encouraging retailers to pass on a shoppers name, email and phone number as a part of their mail booking so the delivery service can schedule.  Up to 50% of retailers have been doing so allowing customers to be contacted, and for them to change the address for delivery of their mail if they aren't likely to be home to receive it.
"We've got this drive on merchants to get as much receiver information as we can so we can give the consumer as much deliver choice as we can, and drop that 'carded' rate from the mid-teens to the mid-single digits," he said. One can only hope the privacy and privileges associated with this information being passed on is well-considered.  Australia Post has for many decades licensed people's data so that brands can communicate with people by mail, charging a fortune for commercial access, effectively selling licensed mailing lists.  Their ability to gather email and phone data is now a direct reality in this one… We'll watch this space but you should too.
Are you pleased to hear that they are listening to complaints about missed deliveries and taking a proactive response?
Comments