New changes to Coles loyalty card you need to know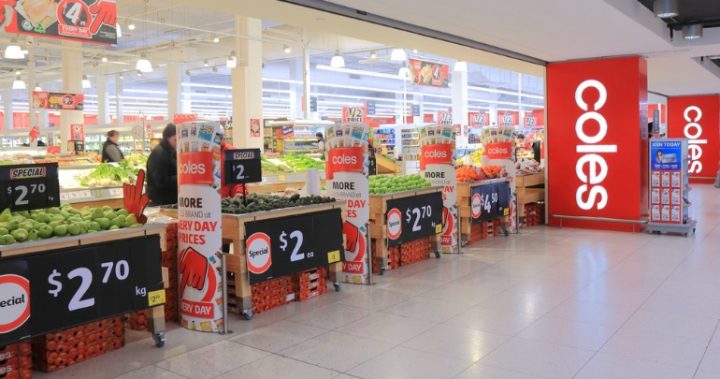 Watch out, Woolworths. If Qantas and Woolworths have had shoppers grinning with Qantas Points, Coles has now announced a new agreement with Virgin that will change the way you travel. From Thursday, members of Coles' flybuys loyalty scheme can swap points earned at supermarkets, service stations and with other partners for Velocity Frequent Flyer points that can be redeemed as flights or upgrades.
Virgin Australia frequent flyers will also be able to earn points when they shop at Coles under a new rewards deal that emulates the popular agreement between their industry rivals Qantas and Woolworths.
Here's what you get:
1. Shoppers will also earn "status credits" that can bump them into a higher membership class – giving them lounge access and other perks – when they shop at Coles, Liquorland and First Choice Liquor.
2. Every dollar spent earns flybuys members one point – and more under special deals – and members can now convert increments of 2000 flybuys points into 870 Velocity points.
Ad. Article continues below.
3. That equates to an earn rate of 0.43 Velocity points for every dollar spent at the checkout, which is the same rate as the rival scheme offered by Woolworths and Qantas.
What you need to know
Velocity members now also earn one "status credit" for every $100 they spend, up 120 points annually, which can boost them to higher levels of membership.
Members need 250 credits to advance from the basic Velocity membership to a Silver membership, 400 to Gold and 800 to Platinum, and members must earn similar amounts every year to maintain those levels.
How does it stack up against Woolworth Rewards?
Although both cards offer the same rate for points, the Coles flybuys could earn shoppers better value on some flights and upgrades. For example, flights between Sydney and Melbourne start at 7800 points on Virgin but is 8000 points on Qantas.
Which loyalty card do you hold?