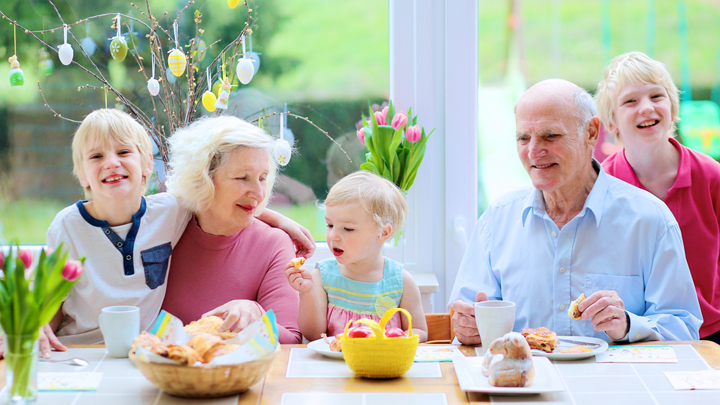 I want to be able spoil my grandchildren…however my own children don't see it that way…
I have a son and a daughter and each have two kids with their respective partners. When they were growing up, we were dirt poor – we lived in a shed on my husband's property. He barely had a job, moving between any odd jobs he could find.
It was so hard to see my children go without. They were also full and happy, but they didn't have many toys and we sure as heck didn't go on holidays. My kids didn't go outside the town until they were 17 and moving to the city for university – it was hard enough trying to go into town (200km away) with the kids, so I can only imagine how much it would've cost to go to another state or country.
It took many years for us to get on our feet. Happily, we sold our property for much more than we thought and were able to move to the city to be with our children. Then the grandies came along and life was sweet. As children do, they ask for things. And I was more than happy to oblige! I figured this was my way of making it up to my kids – I wanted to shower my grandchildren with toys and activities and holidays.
But it hasn't been as easy as I thought, and I often feel that my son and daughter don't appreciate the lengths we go to for the littlies. When I've explained why I want to do it, they get extremely critical and make me feel like a bad grandparent. My daughter especially feels that I'm making them become spoilt, demanding brats and they'll never learn anything from random presents.
I have to say I disagree. I think grandparents have a special role in a grandchild's life, and they know the distinction – they know that Nanny and Pop are there for special occasions and Mummy and Daddy make the rules and are always there. They can trust us to provide support but do know that what their parents say, goes.
I just want my kids to realise this is my way of saying I'm sorry, and that I want my grandkids to feel like they are never missing out on an experience – I would have loved to take these holidays with my own children, but this is the next best thing.
Does anyone else feel the same way?
Comments