Melania Trump makes even THE trickiest trousers look stylish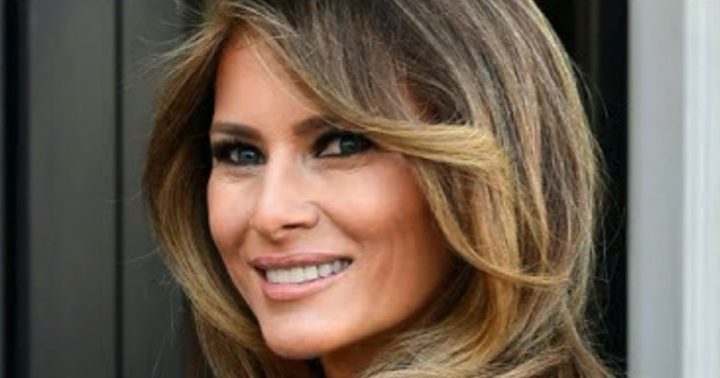 She never fails to wow in a dress, but Melania Trump has shown that she can work a pair of trousers – even a retro, checked style – just as well.
America's First Lady was pictured boarding the Marine One aircraft at the White House overnight, dressed in a pair of pink checked trousers that were cut wide in the leg and fashionably high on the ankle, a style that would make the non-former models among us look both broad and short!
She combined the pants with a tight black sweater, black stilettoes, a black patent crocodile-skin handbag and big Jackie O-style black sunglasses for a classic look.
Her husband Donald Trump seemed proud of her polished appearance, even gesturing to photographers to get a snap of his stylish wife as they made their way to the aircraft.
Trump and his wife were headed for Group of 20 meetings in Poland and Germany, where Trump's frenemy Vladimir Putin will also be in attendance.
Ad. Article continues below.
It's been a busy week of wardrobe for the First Lady, who hosted a picnic at the White House for military families on July 4. For that event, she wore a striking navy-blue dress with white edging on the flared skirt.
Days before that, she wore another classic ensemble of crisp white shirt, split pencil skirt and stilletoes for another trip on Marine One, that time for a trip to Trump's own golf club in New Jersey ahead of the Independence Day holiday weekend.
Ad. Article continues below.
A weekend of relaxation was likely needed after hosting the South Korean President Moon Jae-in and his wife Kim Jeong-suk at the White House, an event for which Melania Trump wore a nude-coloured dress with an unusual ruffled peplum and matching nude stilettoes.
Do you admire Melania Trump's polished style? Could you be bothered with the primping and preening involved in being the First Lady?