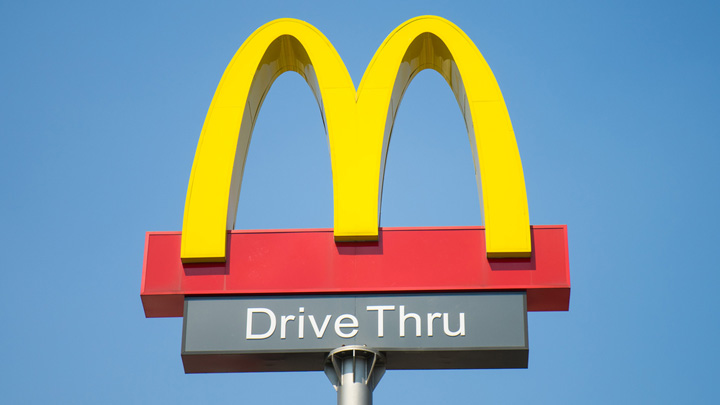 First they had apple pies, then they had cherry pies, then they had chocolate pies… and now they have just plain pies. That's right, McDonald's – known for their burgers, fries and apple pies, have deviated once more to bring Australians something they didn't ask for.
Maccas Australia have actually been doing great lately: their sales are up and their Create Your Taste and McDelivery have been successful. So why then have they gone towards an Aussie servo favourite for their next menu item?
Former rugby league player Sean Garlick of Garlo's Pies was seated next to a McDonald's executive on a flight to the US in 2014 when he was opening a Garlo's outlet in Los Angeles, reports the Canberra Times.
They started talking and Mr Garlick learnt McDonald's had launched a meat pie in New Zealand and was looking to import them into Australia.
Mr Garlick proposed supplying his pies and well, the rest is history. But will it be a winner in stores?
For now, the pies will be sold only in the ACT and NSW with possible Australia-wide sales, though there are no plans just yet.
Twenty stores across the ACT – and other Maccas stores at Sutton Forest and Cooma in NSW – will sell the pies for six months from Friday. There will be beef and beef curry pies.
"Nobody knows who supplies the buns, who supplies the patties, who supplies the fries but people will know who supplies the pies," Mr Garlick said.
"Canberra is cold and cold weather and pies go together well," he said.
Hani Sidaros, who owns and operates 11 McDonald's restaurants within the ACT, said the pies would appear in the McCafe as well as on the front counter and drive-thru.
"I could describe to you how good they taste but I don't want to make you hungry," Mr Sidaros told Fairfax.
"I am quietly confident they will sell well."
Outlets for the meat pie trial are: Belconnen, Belconnen Westfield Food Court, Braddon, Canberra Centre, Canberra City, Charnwood, Conder, Cooma, Dickson, Erindale, Fyshwick, Gold Creek, Gungahlin, Kippax, Majura Park, Manuka Plaza, Mitchell, Tuggeranong, Weston, Woden Westfield, Queanbeyan and Sutton Forest North and Southbound.
Tell us, will this make you want to eat at McDonald's or should they stick to what they do best?
Comments