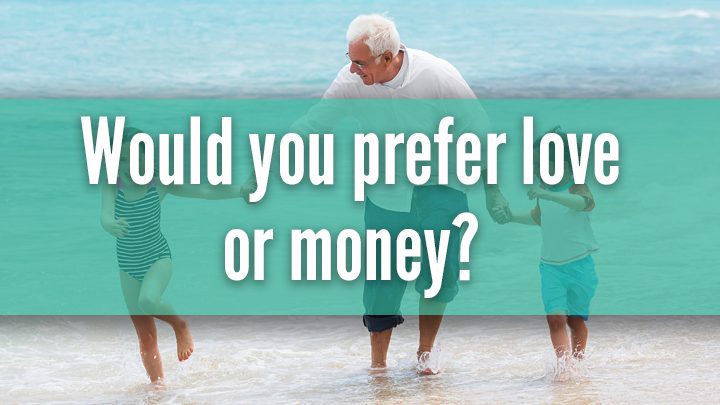 It is often said that the best things in life are free. However unfortunately, all the other essentials, like food, water and shelter are not. And whilst love makes the world go round, it cannot be denied that money (in particular having money), makes the right a whole lot smoother.
In a perfect world we wouldn't have to choose between these two very important aspects of every day life. But also unfortunately the world isn't always perfect and we like asking difficult questions.
So today, we'd love to know – if you had to choose between love, or money, what would you prefer?
Comments