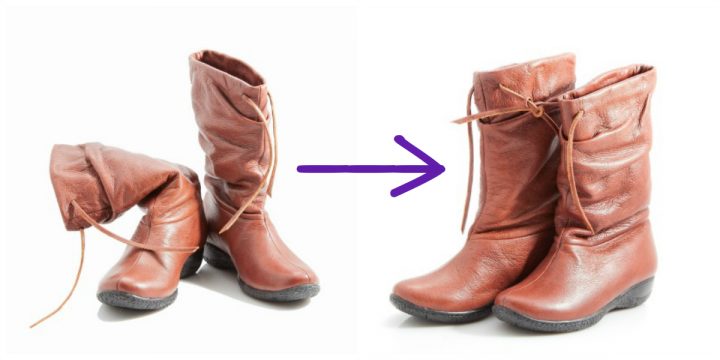 Does it annoy you that every winter when you take your boots out, you discover that they've gone out of shape due to being bent into half?
Well, if you've been diligent with putting the shapers in, your lucky.
But if you haven't, this trick might help you and it is so cheap to do!
This tried and tested tip just needs these things – pool noodles and a knife.
Here's what you do:
1. Stick the pool noodle into your boots and make a mark where the noodle is out of the shoes.
2. Cut the noodle at the marked length and you're done.
You can use thin or thick noodles depending on what your boots need. Just make sure you stick it in so that they are properly filled. You can find pool noodles virtually anywhere from Kmart to dollar shops.
With the pool noodles in your boots, they will not crease as much therefore preventing unnecessary damage from the material being bent.
Here's a video on how to do it…
Got more time on your hands? Take this DIY a little further by wrapping the pool noodle in pretty fabric like this…
Have you heard of this tip? Let us know how you go with it…
Comments