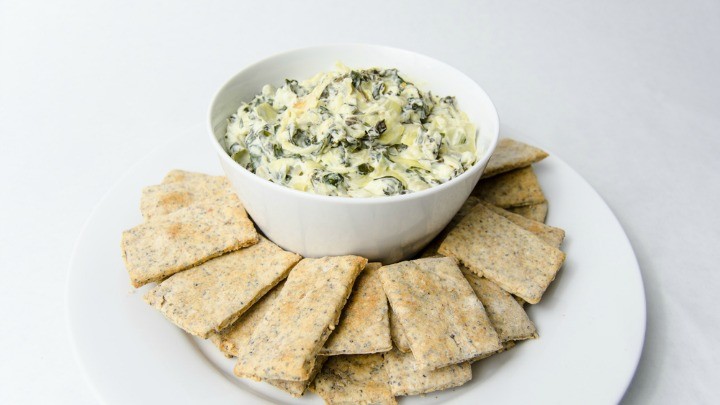 Dip is a fantastic go-to entree for any occasion. Whether your relaxing with friends and sharing some drinks and chatter before dinner or entertaining a party.
It doesn't matter if you go all out and make it ourself or purchase some varieties from the shopping centre, it is always bound to please. Although, one frustrating part of serving dip is that you can never fit all the biscuits and the dip on the tray together and if you can it usually results in a few stray biscuits falling off the edge of the tray and the dip container sliding around.
Well, here is a little trick to help serve all of your biscuits and dip at the same time and avoid any falling foods and we actually can't believe we didn't think of it earlier.
Instead of serving your dip in the existing container, bowl, ramekin or however you usually do, serve it in a wine glass. Yes, a wine glass! Of course, this requires one of your wine glasses to be empty so there is a draw back…
Fill the glass to the brim with our favourite dip and place it in a bowl, and fill the rest of the bowl up with crackers or biscuits.
Will you try this? What is your favourite dip?
Here is an example of what it looks like: 
Comments