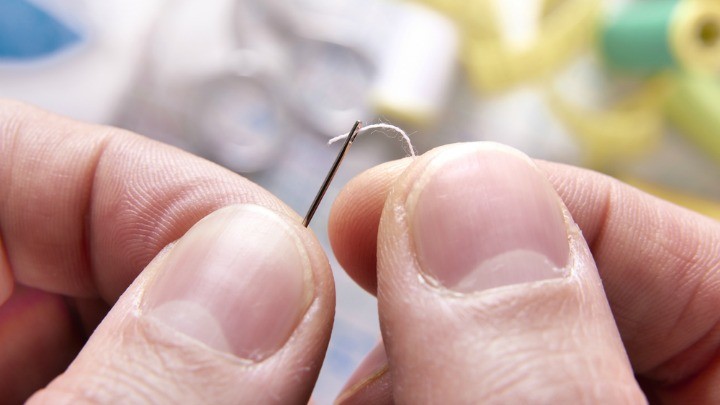 If you are a sewing queen or a just a beginner there is one issue that plagues all sewers alike… threading that damn needle!
Even someone with best vision in the world will struggle to get the frayed piece of string through the teeny tiny eye of a needle. My grandma used to try all sorts of tricks to make it work, including licking the string before hand so it sticks together, twisting the string before threading and at one stage using a giant magnifying glass to help.
But this little trick is so genius it might just work! If you are passionate about having painted nails then this will be music to your ears because all you need is some clear nail polish. If you aren't then duck down to the pharmacy or local discount store and purchase the cheapest one you can find, if it has to be coloured that's okay.
Next time you are trying to thread your needle, paint a little bit of nail polish on the tip of your string and let it sit for a minute to dry. This will make sure all the fibres stick together and your string will be a solid piece. Making it easier to move and thread through that little needle. When you thread it through successfully, just take some scissors and snip that top bit off before you get started. Or you can leave it on if you want I can't see it being too much trouble.
Do you have any sewing tips to share? Will you try this?
Comments