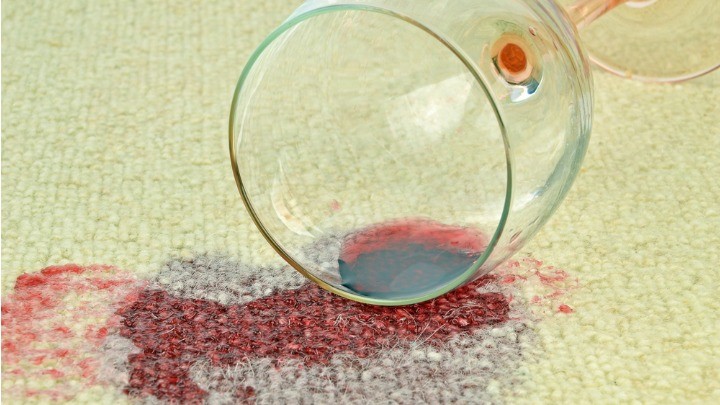 One of the perils of having friends over for dinner and/or drinks is the risk of red wine stains.
Unfortunately, if you're a red wine lover or a friend of one, red wine stains will be a fact of life for you, it's just inevitable.
Whether it be a few spots on the carpet, some spills on the couch or dribbles on the table cloth or clothes, there is one trick which usually always does the job.
All it requires is some salt, a cloth and three simple steps:
Clean any excess wine that might be present by blotting the area with paper towel or a tea towel. It is very important not to rub or wipe the area as this will just allow it to seep further into the fabric.
Pour regular table salt over the stain until it is completely covered and allow it to soak up the wine and dry out before you remove.
Once it has dried scrape the salt off and wash on a soak cycle with stain remover.
Do you have any foolproof ways to remove stains?
Watch this video to see how you can use a similar method to remove red wine stains from your carpet! So easy!
Comments