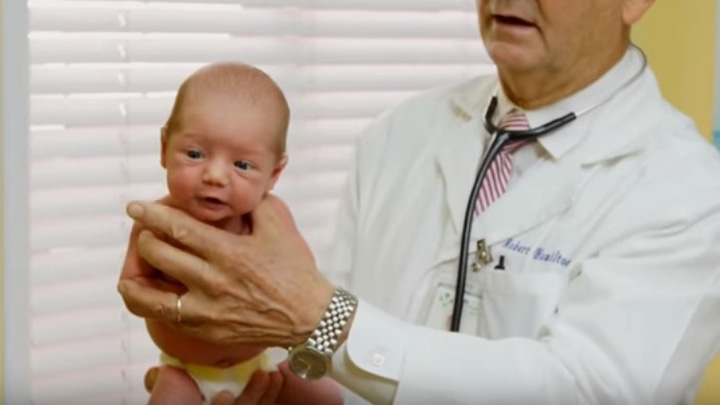 Need to calm a screaming baby instantly? This baby calming trick has gone viral in the past week… and parents are swearing by it.
According to Dr Robert Hamilton of Pacific Ocean Pediatrics in Santa Monica, there is a no-fuss technique he says can calm most crying babies almost instantly.
He calls it 'The Hold' and parents are praising the simple method because it really works.
The Hold is demonstrated in the video below but if you can't see it, this is how to do it:
First, fold the baby's arms across the chest. Secure the arms and hold the chin with one hand, while using your dominant hand to hold the baby's bottom.
Next, gently rock the baby at a 45-degree angle to calm them down.
"Everything you do is very gentle," Hamilton explains in the video. "You don't want to do jerky motions".
This technique only works on babies between two and three months, because they will become too heavy otherwise. If your baby doesn't calm down, it could be because the little one is hungry or sick.
Take a look at The Hold in action and tell us your thoughts below:
Comments