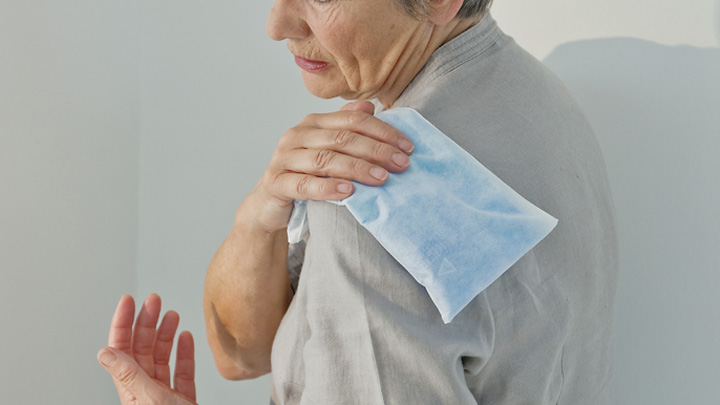 Do you suffer from arthritis or another type of injury? You may be used to applying heat or an ice pack, but often we can get this switched up.
Roughly, ice is for injuries i.e. superficial tissues that are inflamed, red, hot and swollen, and heat is for muscles.
If used interchangeably, heat can make inflammation worse, and ice can make muscle tension and spasms worse.
Generally speaking, if you add heat to an fresh injury, it's going to get worse! And if you add ice to an older injury, it will aggravate muscle spasms which are present in back and neck pain.
Below is a helpful infographic from Cleveland Clinic on whether to use ice or heat.
You can apply ice and heat in lots of ways. Experts generally recommend up to 20 minutes on and 20 minutes off: 

Ice packs: Frozen peas or corn, ice cubes in a baggie or frozen gel pack.
Cold masks: Place a cold mask over your eyes or lay a towel soaked in cold water over your forehead and temples.
Moist heat: Enjoy a bath, shower, hot tub or whirlpool using warm, not hot, water.
Heat wraps: Drape a heat wrap around your neck like a scarf (great for work or travel).
Heating pads or packs: Remove heating pads if the area becomes uncomfortably warm.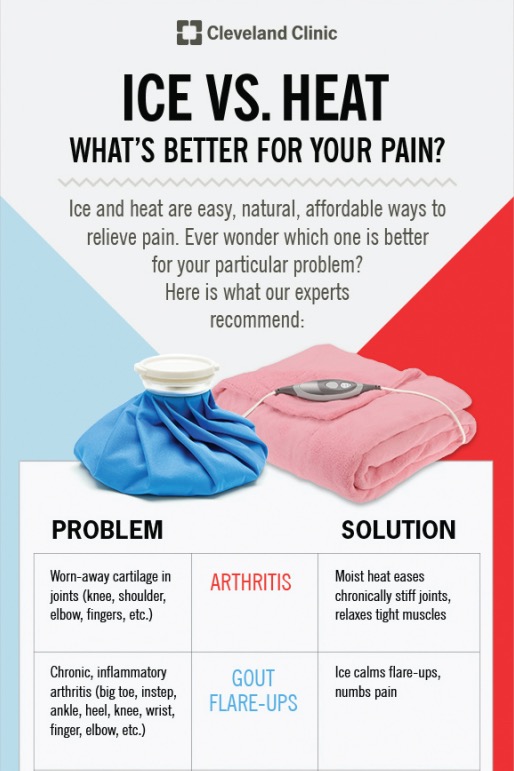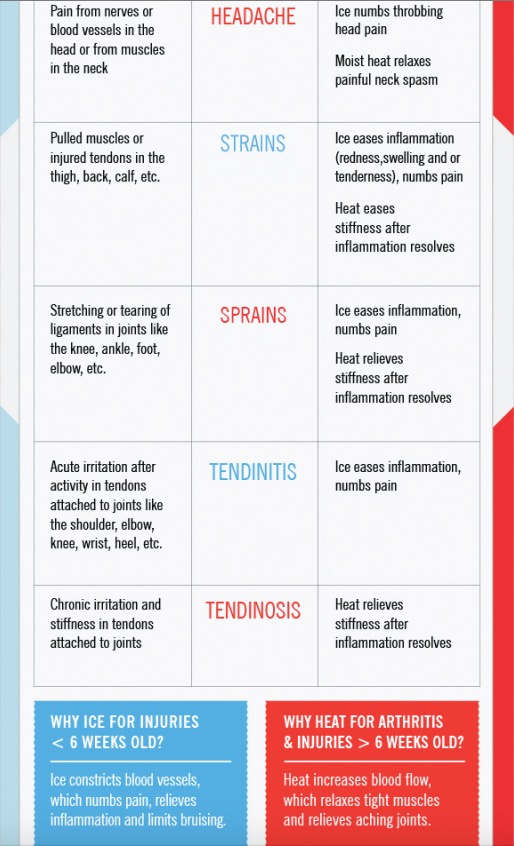 Comments