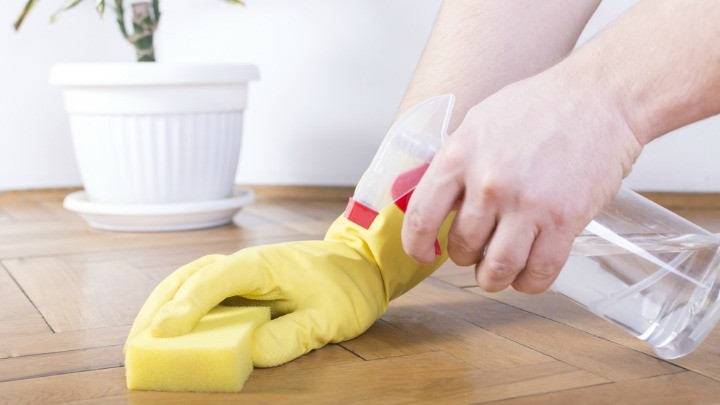 If you are looking to make your floors sparkle but not a fan of toxic cleaners here is a recipe for floor cleaner that could just be the answer.
All you will need is:
1 part 70% rubbing alcohol
1 part water
A couple of drops of liquid dish detergent
1 part white vinegar
Once you have made your floor cleaner, simply spry it over the swept floor surface and let it sit for a few minutes. Finally, use a microfibre mop or towel to dry the floor to give it that shining finish!
Do you have any other nifty tricks for cleaning floors? Send us an email and tell us what your secret is.
Comments