Letters to the editor: Seven of the best ever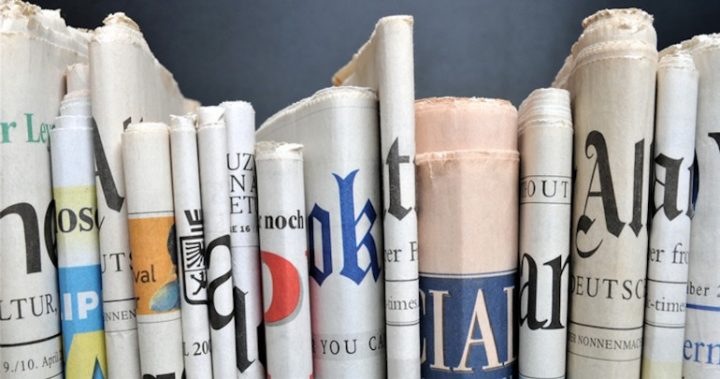 With newspaper sales rapidly declining around the world, the fine art of a carefully crafted letter to the editor is not as practiced as it once was.
The rise of online news and commenting functions mean people can spurt forth their frustrations immediately and without the need for the careful thought that goes into penning a hand-written note of one's grievances.
Thankfully, one of the great benefits of the internet, and social media in particular, is the ability to capture a moment and store it online for the world to see forever.
These hilarious letters to the editor were snapped all over the world and shared online by amused newspaper readers who wanted to spread the love.
This diary entry sent to The Guardian had readers laughing.
Ad. Article continues below.
Rather love this letter in today's Guardian pic.twitter.com/c9nGOTOR

— archangel (@mortaltaste) January 5, 2013
Middle age is hard for this Daily Telegraph reader. 
Daily Telegraph letter of the year! pic.twitter.com/cWfWQwera7

— Darth Meerkat (@DarthMeerkat) November 27, 2014
Ad. Article continues below.
One man is sick of over-excited commentating. 
Sports letter to the editor – like a Boss! pic.twitter.com/KXEEyMnUI6

— Good Sir Knight (@BrigadierSlog) October 17, 2014
Lance Armstrong's biggest supporter always has his back. 
"@RupertMyers: Excellent! Best letter to the editor I have seen in a while #bravo pic.twitter.com/nCMqUh3bls""

— Keith Barrow (@KeithBarrow21) March 18, 2013
Ad. Article continues below.
Americanisms are a pet-peeve for many Australians and Brits. 
Angry man in my local newspaper.

Behold the RAGE. pic.twitter.com/lVsdGbyl

— death_stairs (@death_stairs) February 9, 2013
Think twice before you rag on Fred Flintstone. 
Ad. Article continues below.
WaPo Letter to the Editor of the day pic.twitter.com/L3NnApPKc3

— Kevin Reiss (@kevin_reiss) July 31, 2014
This Sydney Morning Herald reader was not impressed with the locals' moves. 
"I went to the Entertainment Centre to see Sade. The Smooth Operator hadn't lost her touch. Unfortunately, the audience fell far short of her sophisticated performance. What a pack of drunks. It was schoolies week for the middle-aged. During the concert, they kept stumbling out for more drinks and stacks of junk food. They talked drunkenly through the performance. Empty plastic cups were kicked up and down the aisle. A middle-aged woman rested her bare feet on the back of the seat in front of her, as though she was hoping to meet a friendly podiatrist. A bald guy in a business suit was up dancing, lost in his own drunken euphoria, blocking the view of those behind him. Strangely, he danced with his back to the stage, wiggling his middle-aged bottom at Sade, no doubt re-confirming her commitment to give up touring. These days, so many people act like they are the star of their own reality TV show, gracelessly pushing themselves forward to be noticed while the real talent is just so much background noise. Sydney, you've really lost it."
Have you ever written a letter to the editor?