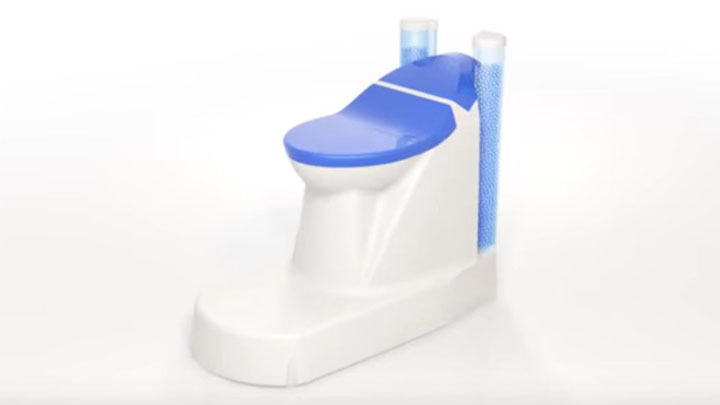 Forget the drop toilet that stinks to high heavens – this amazing dunny saves thousands in water bills. The plus side is that it can go inside the house as well.
This revolutionary can has been developed by Cranfield University in the UK and does not need water, a sewage system or external power but instead uses nanotechnology to treat human waste, produce clean water and keep smells at bay.
It uses a rotating mechanism to move waste into a holding chamber containing nano elements. The mechanism also blocks odours and keeps waste out of sight.
"Once the waste is in the holding chamber we use membranes that take water out as vapour, which can then be condensed and available for people to use in their homes," said Alison Parker, lead researcher on the project.
"The pathogens remain in the waste at the bottom of the holding chamber, so the water is basically pure and clean".
The toilet was a part of the global "Reinvent the toilet Challenge" launched by the Bill and Melinda Gates Foundation, reports the ABC.
Dr Parker said that despite "significant" interest from developed countries, the toilet was actually designed for those who have no access to sewage and drainage.
A shocking third of the world live without proper sanitation, which includes a toilet, according to the UN children's agency UNICEF and the World Health Organisation (WHO).
Cranfield University said its toilet is designed for a household of up to 10 people and will cost just $US0.05 per day per user, much less than a conventional toilet.
A chamber at the front of the toilet collects water that can be used for the garden or cleaning, and an employee comes regularly to take the dehydrated particles from the toilet.
The toilet should be ready for sale by the end of the year.
Take a look at the video below and tell us: would you want one of these loos?
Comments