Labor accuses government of "short-changing pensioners"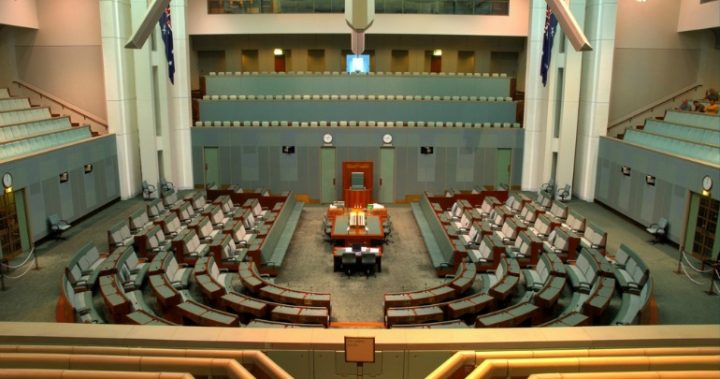 An embarrassing situation happened today and time, the Government accidentally backed a motion criticising itself. The support was for a demand that the Prime Minister Malcolm Turnbull cease "short-changing pensioners".
Labor's Anthony Albanese, who was sitting at the table of the House of Representatives, was the first to realise what was happening. He watched, almost with his mouth open, as LNP member for Wright, Scott Buchholz, seconded a motion which had just been moved by Labor's MP for Lindsay, Emma Husar. Basically, the Government had just supported the statement that the Prime Minister Malcolm Turnbull was short-changing pensioners.
Ad. Article continues below.
Mr Buchholz wanted to speak on the motion because he grew up in household in Queensland where the sole source of income was a widow's pension. However, he later said he only backed the motion to allow debate on it to continue and if anyone failed in their responsibility, it was the Labor seconder.
"I made clear my support of the government's policy surrounding pensioners in my speech," he told parliament.
This isn't the first time this has happened, a similar incident occurred on October 13 when Revenue Minister Kelly O'Dwyer accidentally waved through an amendment to a multinational tax bill which called on the Government to "explain why it has failed to close tax loopholes and increase transparency in Australia".
That was a deliberate Opposition trap. Today's episode was simply an own goal.
Ms Husar's motion noted "the Government is short changing Australian pensioners".
And the motion called on "the Prime Minister (Malcolm Turnbull) to immediately reduce deeming rates in line with falling interest rates, so that pensioners' assets are deemed fairly and Australian pensioners finally get some relief".
Mr Buchholz had wanted to join the debate but hadn't been aware of the procedural matters before the House.
He was asked by Acting Speaker Rob Mitchell, the Labor MP for McEwen, if he seconded the motion, which was a standard request.
"I second the motion," he replied.
What do you think of this incident? Does it goes to show anything?