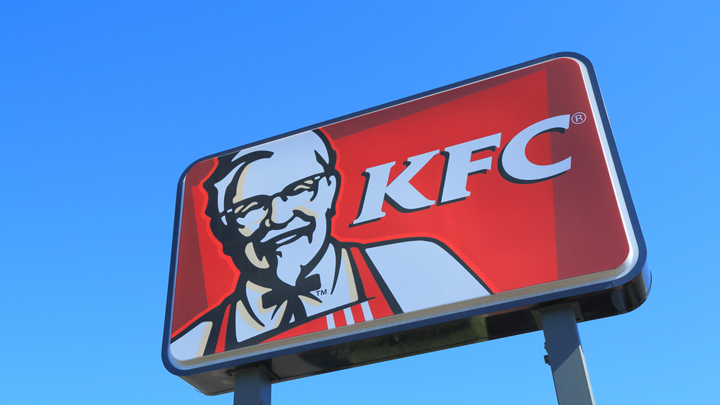 KFC, or Kentucky Fried Chicken, as it used to be known, is famous the world over for its secret-ingredient chicken, however its latest menu incarnation could undo their reputation, especially because it contains another animal product.
The 'Kentucky Pulled Pork Burger' contains shredded pork on a brioche bun, BBQ sauce and coleslaw. On the KFC Australia Facebook page where the new menu item was announced, customers were quick to point out the irony of the burger, with some even saying they wouldn't return.
"Feast your eyes on our brand new Kentucky Pulled Pork Burger, with juicy slow-cooked pulled pork, fresh shredded slaw, topped off with the Colonel's BBQ sauce and served in a brioche bun… Mmm….." said the caption.
One commenter said, "Why are you not just staying with chicken, a company your size is just going to put a smaller business out of business… I wont be buying…", to which the fast food chain responded, "The Kentucky Pulled Pork Burger is only around for 4 weeks so we'll still continue to serve up the delicious fried chicken you know and love, we just wanted to give you more options!"
Others said, "Hold the phone!! Where's the chicken? KFC, are you a closet hipster?", "KFC more like KFP!" and "You realise what the C in your name stands for? Stick to what you do best".
But some were in support of the different menu item, "The more pork out right now the better. Well done! I had one today, was great".
Is this a case of don't fix what's not broke, or keep it fresh? Tell us your thoughts below.
Comments