Judi Dench has crowd in stitches with hilarious yarn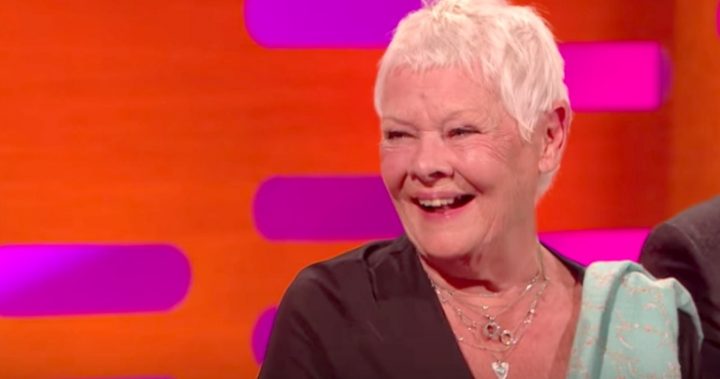 Dame Judi Dench appeared on The Graham Norton Show recently and told the story about how she was once very confused about a protestors placard.
Dench had just voiced the role of Mrs Caloway in the animated movie released in 2004, Home of the Range, where farm animals fight to save their farm.
While in Hollywood around the same time as the controversial movie Brokeback Mountain came out, Dench said she was in her car when a man came up, very angry, and was banging on the door, carrying a placard with the words 'Homo on the range'.
"I wound my window down, and said 'This was about cows," Dench said.
Ad. Article continues below.
When Norton said to her, "He must have been so confused," Dench replied "I was confused."
During the program, that also featured Steve Carell, Jamie Foxx and Kristen Wiig, Norton showed photos of the stars when they were children, showing this image of Dench, at the front, with some of her friends.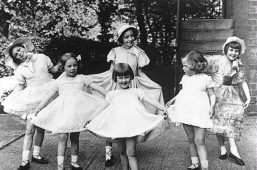 "I pushed my way to the front," Dench said.
Ad. Article continues below.
While Home on the Range might be the only animated movie Dench has worked on, she's not been lacking in work.
The 82-year-old has recently completed roles, such as playing Queen Victoria in Victoria and Abdul, and Princess Dragomiroff in Murder on the Orient Express.
What is your favoirite Judi Dench movie?