Jacki Weaver is finally a "movie star" according to her grandson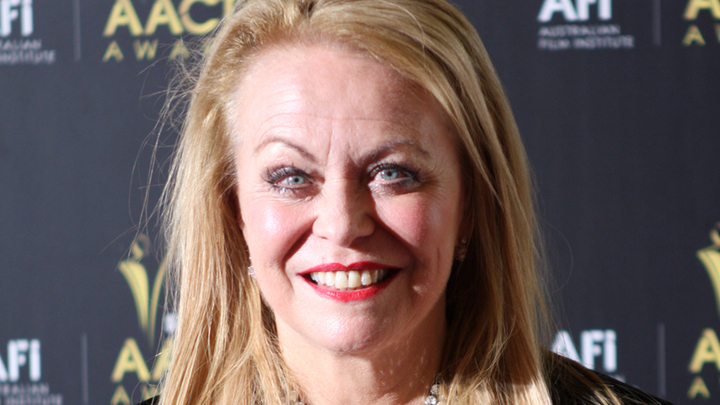 Many are calling it her "second act" but the truth is that Jacki Weaver has never stopped working. It's just that some of her work is finally getting to the bigger audience.
Ad. Article continues below.
While Jacki stands at a lovely 149cm tall, she has continued to prove that she is a giant in the entertainment industry. When she was young, she was told that she could be anything she wanted to be so Jacki chose to be everything. In an exclusive interview with The Australian Jacki said "I'm still incredulous; I really am still incredulous," continuing "At this stage of my life I didn't expect there to be such a huge fork in the road, and it's just been such an adventure."
It was her amazing role in the film Animal Kingdom that finally told Hollywood what Australians had always known about Jacki. She will steal the show every time! "I thought this was the twilight of my career," she said after her Oscar nomination for Animal Kingdom in 2011, "but it seems it's only the mid-afternoon of it." Taking the ball and running with it as she scored another nomination just two years later for her role in David O. Russell's Silver Linings Playbook.
At any stage, she has six or seven projects on the go and a passion for the stage that might even see her take to Broadway. While she is making the most of it in LA, she definitely wants to come back to Australia. However, as Jacki says "But I feel I want to keep squeezing the lemon while there's still lots of juice in it". With roles in a number of films and the huge success of the comedy television show Blunt Talk that she stars in with Sir Patrick Steward that lemon is still got plenty of juice.
Jacki takes her success in stride and humbleness however finally got the stamp of approval from her nine-year-old grandson, Taketora, who said to her while they were enjoying Disneyland "Grandma, you're a movie star, aren't you?". While we all know the answer is "of course, yes" Jacki said all she could do was giggle.