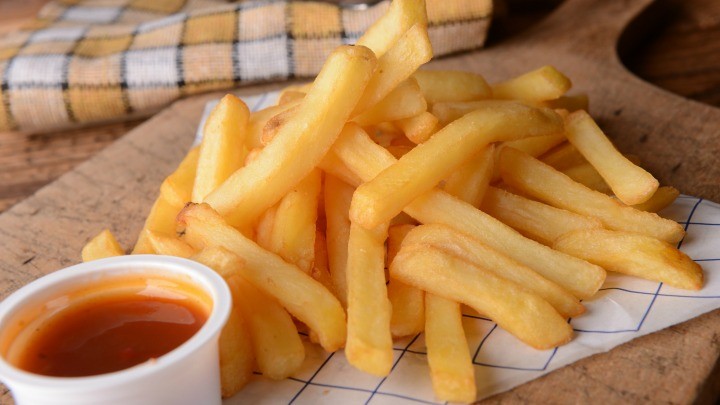 British man Graham Young claims to be the world's only chip critic, and in one decade he's already reviewed more than 500 fried potatoes.
"What could be more important than reviewing Britain's national dish", he asked The Guardian. "If (cafes and restaurants) can't get the chips right, there's no point trying anything else".
Mr Young has been reviewing chips for the Birmingham Mail since 2005, a local paper in the United Kingdom. The foodie reckons he knows just what it takes to make a good chip.
He says chip connoisseurs should look for friendly service, clean kitchens, a mouthwatering aroma and innovations in everything from flavour to presentation.
In fact, Mr Young actually has a "Chipmobile" complete with a mobile temperature recorder, so he can check how hot each chip he reviews is.
Mr Young weighs about 300 grams of fried potato to check its density and value for money. "I started weighing them because it is a lottery when it comes to how many chips you get", he explained.
"If you go to a petrol station, you get a gallon of petrol. If you go for a beer, you get a pint. But when you get chips you have no idea how many you are going to get".
The chip critic keeps all this data in a handwritten ledger. Mr Young also records notes about the flavour and presentation of each chip, along with the friendliness of serving staff.
Mr Young takes his work very seriously because it reminds him of his working class father, for whom chips were a staple food. His work has taken him to chipperies across the country.
"I want to be totally honest in my reviews", Mr Young said. "I want the reader to think: 'Yeah, he knows his chips.' And I want to reserve the right to stick in the knife, as well as the fork".
After 500 reviews, Mr Young reckons he knows what's at the root of a good chip. "The key is the quality of the potato you start with. Maris Piper is the best. There has got to be that magical flavour".
"The worst chips of all are tainted chips that have been cooked in stale oil. It happens if the oil has been flogged to death or not filtered".
The critic believes that whilst chips are best enjoyed in moderation, they've been 'demonised' for too long. "(Chips) can give you that feelgood factor that no other food can", Mr Young said.
Where are your favourite chips from? Do you love the taste of fried potato?
Comments