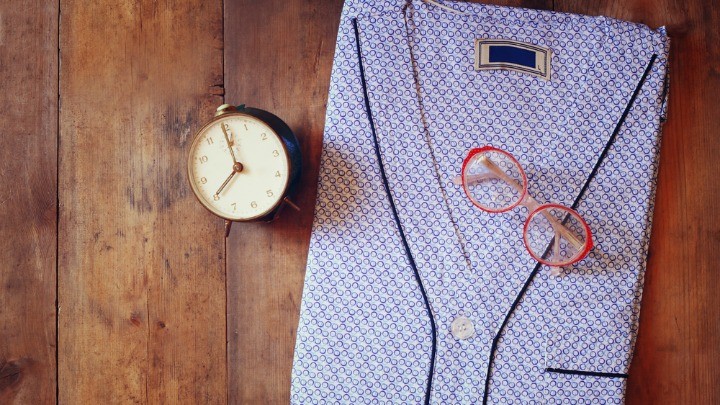 Deciding what to wear on a wedding day is a very personal thing. With people being more experimental these days, sometimes odd outfits choices can be seen from bikinis to cartoon character costumes.
For Marissa Carrol, her idea of a normal wedding changed when she found out that her fiancé's mother, Michele, was seriously ill. As the wedding day got closer, Michele spent more days in bed, in her nightgown and the last thing they wanted was for Michele was to feel singled out as the only person dressed down. So Marissa and husband-to be, Liam, came up with the idea of a pajama wedding.
"Wrangling coordinating sets for our siblings and parents was pretty painless, and it would serve as an icebreaker for their first official meeting," Marissa told BuzzFeed.
"I had no trouble finding a veil I liked on Etsy, and even Liam's outfit — a tuxedo shirt and bow tie under a blue polka-dot set — came together quickly. But you'll never know how challenging it is to find an opaque white pajama set until you really need it".
She ordered a pajama set with pearly pink piping from Brooks Brothers that, when worn, had the effect of dollar-store tissue paper. Marissa also wore a tea-length "bed jacket" with a sweet collar and big satin buttons which made her feel like "Jackie Kennedy en fleece".
Despite Michele's condition, she was a determined host. She prepared goodie bags which included candy, hot cocoa packs, and Washington, D.C., tourist mugs. A pajama wedding they had indeed.
"Nearing the end of her life, my fiancé's mom couldn't make it to our wedding. So we brought the wedding to her," said Marissa.
What do you think of this story? Was it a sweet thing, doing away with traditional wedding outfits?
Comments