I saw my first grandchild being born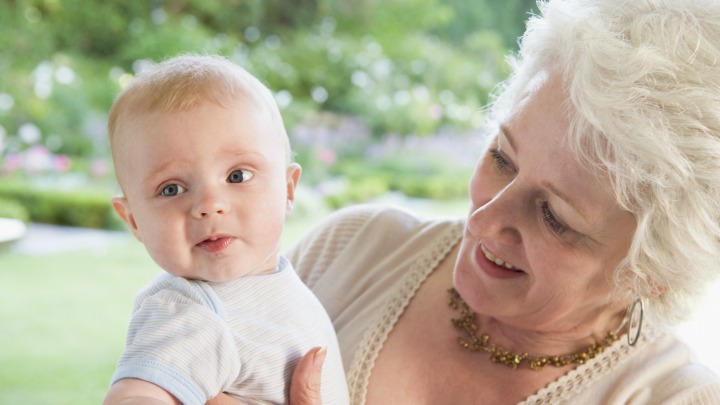 My oldest daughter recently gave birth to her first child and I accompanied her in the delivery room.
When I had my children it was just me, my husband, and the midwife in the delivery room. I didn't think about inviting my family or my in-laws into the room — to me, in my excitement about the whole process, it wasn't even something I'd considered.
You can imagine my surprise and joy when my daughter Rachel asked me to be in the delivery room with her when she gave birth to her first child.
Before you say, "you shouldn't have done that!", I have to note her husband was overseas.
He regularly travels for work and as much as he would have liked to have been there for the delivery he was required elsewhere.
Ad. Article continues below.
We arrived at the reception and Rachel and I were quickly ushered off to the ward. Her contractions were very close together — I think we were both surprised, but then I remembered when she was born I was only in labour for a few hours.
The nurse gave her the okay and said that it was time. My nervous daughter looked up at me, thankful I was there to hold her hand, but she had no idea how thankful I was to be there for her. I was so in awe of how strong Rachel was despite the fact she was obviously in pain. She was going to be fine, but it was hardly easy to tell her that in between her deep groans!
As my daughter pushed I stayed close to her head so I could hold her hand. The doctor told us she was crowning. Just a few more pushes and the baby was slowly coming out. It was a beautiful baby boy and we could not have been more delighted.
I felt such an immense sense of pride and love in that moment for my daughter, and remembered the moment 36 years ago that I too had my baby girl.
My daughter told me only a few weeks before the baby was born that she wanted just me in the delivery room, it was about the same time they had found out her husband would be away.
Ad. Article continues below.
At first I was a little shocked, but she insisted it was her decision and it was final. My friends have said that their daughters or daughters-in-law were much more reluctant to have their mothers nearby, but why?
I know some women (particularly in-laws!) aren't exactly a calming force, but we really do want to help. I disagree with forcing yourself into the room though, as it should be the mum's choice. A birth is a birth and is still a beautiful miracle no matter whether you're right there or over the other side of the world, though it would be nice if you could offer some advice and support during the most painful moment of their life!
What do you think? Were you in the delivery room when your grandchild was born? Or should grandparents stay out?