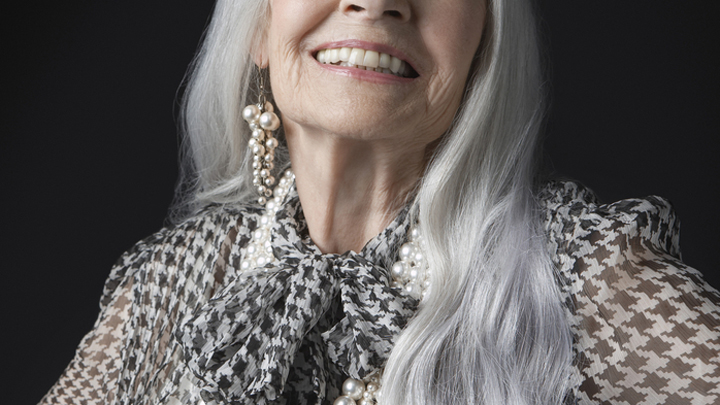 It sounds silly of me to care about something that society tells you isn't worth caring about, but at the same time does. It's very confusing. I loved my long, luscious hair. It wasn't an immediate loss – it wasn't as if I just woke up one day with very short hair. But one day I went to my hairdresser of 20 years and she remarked at how thin my hair was. I hadn't noticed but she demonstrated how thick my pony tail was compared with now and suggested a few things to thicken my hair.
I tried in vain for two years as my hair got thinner and thinner before I cut it all off. It wasn't liberating as some women had described – it was horrible. I'd hidden behind my hair in some respects, but for many women and men, you'll know just how important hair is to your appearance. A bad hair day can set you in a bad mood; people comment on a new hairstyle; a new hair dye can make you feel like a new person.
I told some of my friends that I missed my long hair recently and one of them said "Oh, it's just hair! It grows back" but she knows that's not true! I'm not 20 years old any more and my hair doesn't just sprout out like it used to. I'd be lucky if my hair went past my ears after 10 years nowadays! I hate when people say it's just hair, because that is completely contradictory to what we are told. We're constantly bombarded with hair commercials, ads and hairdresser signs, not to mention a celebrity's new haircut can make headline news. Now tell me hair isn't important!
I shouldn't be such a whinger, my friends say, there's people with cancer who have lost their hair. That's completely true. But don't tell me that those people didn't feel quite upset when it started falling out… because they did. Having a bald head shows how sick you are even if you try to hide it. Yes, that's different to how I lost my hair but the fundamentals are the same: hair is important to our self image. One of my nieces went through breast cancer and lost her hair, and she cried the whole way to the hairdressers to cut it out before it fell out in chunks. She was inconsolable for a number of days. Wigs didn't make her feel better and it was very heartbreaking to watch. This was over 10 years ago but I still remember her feeling of not only losing a breast to cancer but also her hair. It was like her femininity had been taken away.
I've looked in to why humans love their hair. In 2001, Hillary Rodham Clinton told the graduating class at Yale: "The most important thing I have to say today is that hair matters. Pay attention to your hair. Because everyone else will".
"Hair is Huge," Rose Weitz, author of Rapunzel's Daughters: What Women's Hair Tells Us about Women's Lives, told Huffpost. "Our hair is one of the first things others notice about us and one of the primary ways we declare our identity to them. Hair, and appearance more generally, matters in everyone's lives, but especially in women's lives. There is a wealth of research data that says that attractive people, but especially attractive women, get better grades in school, more dates, more marriage proposals, higher salaries, better job offers and so on".
So, I want to know today, do you agree? Do you still have long hair? Or do you miss it? Do you like having hair or is it inconsequential?
Comments