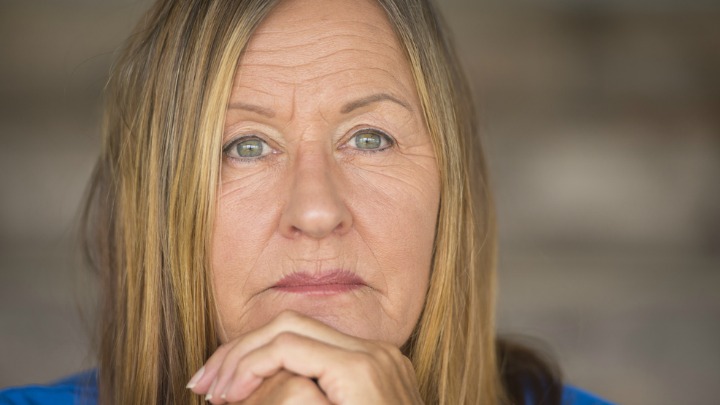 There is no other way to say it, so I might as well come out with it. I feel lonely.
I'm lonely and I'm tired of feeling this way. I've been alone for quite a few years now and while I was happy for some time, over the past six months something has changed and I'm not coping the way I used to.
I don't know if it's because I'm getting older or because I'm just reaching a new phase in my life, but I think something needs to change.
I've been divorced for 17 years now and my children, a boy and a girl, are both grown and have left home for good.
They are both in relationships and live in different cities with their partners — my son is in Perth, my daughter is in Brisbane and I'm in Wollongong.
Like all young adults, they have their own lives and don't call me as much as they used to. While we still talk once or twice a week, I miss their constant companionship and being able to pop in for a coffee or catch up on the weekend for a family dinner.
Nowadays, I find myself waking up at midnight on the couch where I fell asleep after eating a dodgy dinner of beans and toast and watching terrible TV shows.
Although I have a busy life, it feels empty a lot of the time. I have plenty of friends and a great work environment, but when I come home at night and there's no one to talk to (except the dog); I feel fundamentally alone.
A huge part of me wants to move closer to my kids, but with that comes the difficult choice of deciding which one to live closer to. How does a mother pick between her own children?
Plus, it would also mean leaving my friends and my job, which to be honest is a scary thought. I'm not sure I'm ready to start over somewhere else — especially at my age.
What should I do?
I'm sure I'm not the only one out there who feels like this… If I am, well geeze, I should really stop complaining!
I'm wondering if other people feel the same way. Lonely, yet conflicted about feeling lonely because really I have nothing to complain about!
I have friends, a great family and a wonderful job. I just can't shake the feeling though.
I've only been in one relationship since my marriage broke up and that ended years ago. I'm not looking to fall in love with anyone else, but maybe that's what I'm missing… Someone to talk to and debrief on the day with.
Then again, if I did have a special someone in my life, I'm sure they'd drive me nuts and I'd be kicking them out the door before they knew what was going on.
I've grown so accustomed to my ways over the years that the thought of someone else actually living in my house with me is abhorrent.
At the end of the day, something has to change. I don't want to live the rest of my life wanting for something. I don't want to feel alone every night when I walk through to the door.
I'm just not sure what that change needs to be.
Does anyone out there have any advice?
Do you have any words of advice for this writer? Have you ever felt the same way?
Comments