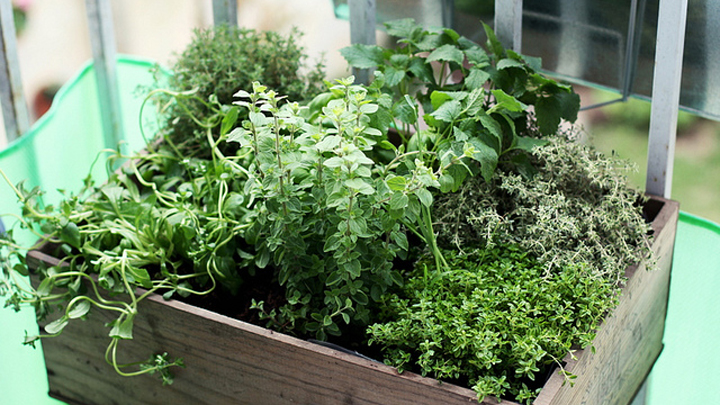 Herbs are a staple in many dishes, adding flavour and depth to your favourite meal. Although dried herbs may suffice, nothing quite compares to fresh herbs from your own garden!
If you consider yourself a bit of a green thumb, or just want to try your hand at something new, growing your own herbs can be very satisfying.
Here is a brilliant way to bring some of your old pots to life in a vertical style garden. Not only does this look great but it is a space saver if you are living in an apartment or house with a smaller yard.
You will need:
1 x large flower pot (with hole in bottom)
1 x smaller flower pot for every herb you would like to use (with hole in bottom)
Potting soil
A heavy-duty garden stake or metal pole
Herb plants of your choice
Directions:
Pick the prefect location for your flowers as the finished product may be too heavy to lift.
Fill the larger pot with soil, packed firmly
Push your garden stake through the middle of the pot
Begin to thread the smaller pots one, by one, onto the stake. Arrange them so that they face opposite ways and have plenty of room for your plants
Fill the remaining pots with soil.
Plant your plants in each pot, making sure you read the labels properly and place the ones which require more water towards the bottom as the water will drain down.
Enjoy your herbs!
If you are using this on a balcony or indoors may sure you place it on a tray as the soil and water may drain out. 
Comments