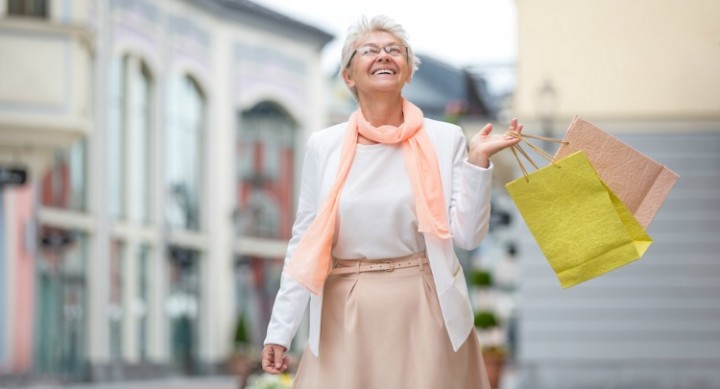 Do you think looking great and stylish is only for people with money? That's definitely not true!
In fact, it is easy to find fashionable outfits without spending a fortune – and no one will be the wiser.
Here's some great tips that will help you look amazing on a tight budget.
1. Replace buttons
If you've bought a cheap coat, blazer or jacket and it has noticeably cheap buttons, simply exchange them for some nicer ones. They'll only cost a few dollars and will instantly upgrade your look.
2. Purchase a slip
Inexpensive clothing usually isn't lined, so the addition of a slip will prevent any wardrobe malfunctions and also help your dress fit and flow more elegantly.
3. Swap that belt
Cheap dresses and jackets will often come with their own belt which can often be low quality. Swap it for something more sturdy and fashionable.
4. Look for suitcase rummages and clothes swaps
There are clothes swaps and suitcase rummages organised every few weeks around Australia that give you a great opportunity to buy or swap quality wares without spending a fortune. Check out Suitcase Rummage or Clothing Exchange
5. Learn how to layer
Once you've mastered the art of layering, you can dress up or dress down any outfit.
6. Shop on eBay and other online stores
If you want to go really cheap and specific and don't want to walk around for hours to get a bargain, eBay has thousands of sellers. Before you buy, make sure you check the sizing guide as Chinese clothes particularly are very small.
7. Match your hair colour
Buy your shoes and belts in your hair colour! Trust us, this will complement a look. There's nothing worse than having red hair and teaming it with green!
8. Know where to save and where to splurge
Coats, shoes and handbags are a splurge; you wear them a lot and people can see the difference in quality. Dresses, socks and T-shirts are a save.
9. Do not buy clothes you need to dry clean
The cost will accumulate over time and you will end up spending more on cleaning than you originally paid for the item.
10. Accessorise!
Vary your basics with scarves, bracelets, earrings and necklaces. Junk jewellery can look especially nice and costs a fraction of the more expensive stuff.
11. Think hard
Before you head to register, ask yourself: are you really sure you want to buy that? Can you wear it with at least three other items in your wardrobe? Can you dress it up and down? Can you combine it with other clothes so that you can wear it over more than one season?
12. Go budget
Don't exclude designer outlets and sample sales – they aren't always the leftovers from the stores.
13. Sell those clothes!
If you have nice things you don't wear or use, consider selling them online on eBay or at the aforementioned suitcase rummages.
14. Go into shops you wouldn't normally
Cheaper brands such as ValleyGirl, Temt, SES, Ice, Supre etc. have nice clothes for reasonable prices (once you get past the blaring music!). They can often have tasteful basics and dresses that will look good no matter what your age.
Do you have any budget fashion tips to add?
Comments