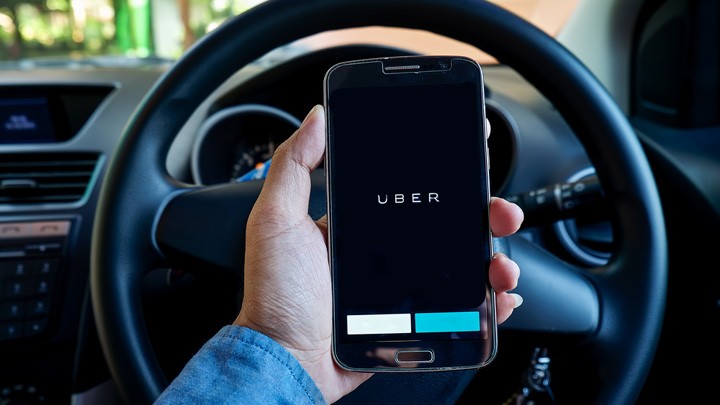 Seniors are increasingly taking to Uber to earn some extra cash, stay connected – and are loving it! With many seniors in Australia either working longer or coming out of retirement to support themselves, many retirees and pensioners are turning to Uber to top up their incomes. In fact, according to the Global AgeWatch Index 2015, one in three senior Australians live below the poverty line
Seniors are choosing Uber because it provides the kind of work they want with the independence, flexibility and dignity that comes from being their own boss. Interestedly, figures from the Australian Communications and Media Authority, found 35% of those aged 65 and above are now using smartphones to download apps.
An Uber spokesperson said, "Ridesharing offers Australians a new way to work, on their terms, and in doing so boosts the incomes of thousands of Australian families who need it most.
For many of our senior citizen partners, driving on Uber is not even a part-time job. It's just driving an hour or two a day, here or there, to top up their pension and help pay the bills.
In an era of where the cost of living is rising, ridesharing gives senior citizens an opportunity to provide for themselves and their family, all with the flexibility to work when, where and how they want".
We have also interviewed two great case studies of over 60 women who are driving with Uber:
Lori 
Lori is a 66-year-old female Uber driver-partner from the Gold Coast and has been driving with Uber (part-time) for almost a year. Lori first heard about the platform through reading an article in her local paper. Upon reading the article (which explained what Uber was all about) Lori thought trialling the service as a driver-partner was a potentially brilliant idea. However it wasn't until she read another article, which was a call out to women in particular to join the platform that Lori decided to get on board. Since then, Lori says she hasn't looked back! 
There are two things Lori absolutely loves about being a driver-partner. Firstly, it gives her a chance to get out there and interact with all sorts of different people, from politicians to students, doctors, and more. She enjoys the engaging conversations she has with some of the riders, who come from all walks of life, and is constantly learning new things from her interactions. Secondly, Lori adores the flexibility that comes with being an Uber driver-partner. Lori visits her elderly mother, who is in a nursing home, every second day. Uber has never gotten in the way of this. Of course, the extra income that comes with being a driver-partner is an important bonus for Lori!
Lori says she would definitely recommend becoming an Uber driver-partner to her friends who are able to drive and fit the requirements. Lori encourages more people to join the platform, and says if you are looking for a means of earning some extra income and meeting new people (and fit all the Uber requirements), you should give becoming a driver-partner a go!
Helen
Helen is a 68-year-old female Uber driver-partner from Brisbane. It is coming up to a year since Helen joined the platform. Originally, Helen was looking for a job in administration, but couldn't find anything that worked for her. Through her online searches for administration job positions, Helen came across an Uber driver-partner advertisement. Helen thought to herself "I can drive, so why not?". Helen already had her Driver's Authorisation, as she was a Taxi driver some 20 years ago. 
As a part-time driver-partner, Helen absolutely loves the flexibility that Uber affords her. She can clock on when she wants to, and can stop when she has had enough. Helen is also a fan of Uber as it allows her to connect and engage with people who she may not have otherwise had the chance to meet. The majority of riders Helen meets are charming examples of friendly company, often up for a good laugh! The income from driving with Uber has been a huge help for Helen, and really ties the positive experience together.
Tell us, would you ever consider driving an Uber?
Comments