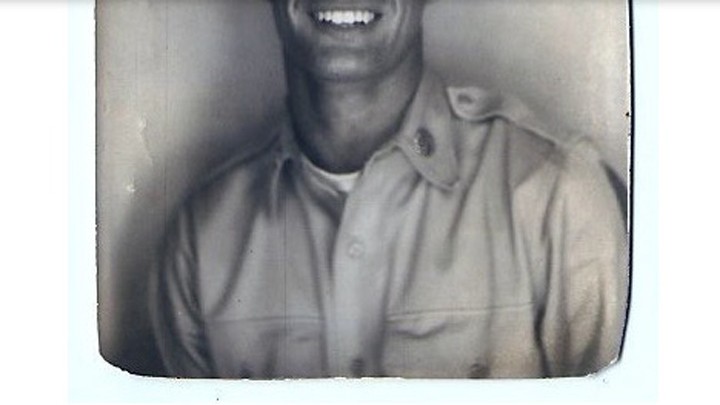 Reddit user Derek Schwendeman found out very quickly that if you post an attractive photo of your grandfather online, you will get some interesting comments.
Spoiler alert: everything thinks Derek's granddad was a total spunk.
Last week Derek shared a photo of his granddad with the simple caption: 'My Grandfather in 1950 before deploying to Korea'.
Comments ranged from the complimentary to the explicit!
'Can I be your grandma?' asked one. 'Is he single?' asked another.
It's something about his bright smile and dark features that has women (and men) swooning.
65 years on from when the photo was taken, Schwendeman told KYW-TV the feedback on the image "was very unexpected, but it's been a fun surprise".
The now famous picture has been viewed more than 3 million times to date.
"In 1950, Korea witnessed the most sparkly white teeth to be ever seen by mankind," wrote one Reddit user.
So what happened to the hot granddad? Well, according to Huffington Post, Thomas is a happily married man and the 86-year-old has been married to Fleecie for more than 60 years.
"My grandmother says since they married young, he didn't have much of a chance to 'sow his wild oats,'" Schwendeman told People magazine. "She told me that he has 'women fussing over him all of the time, but she got him first.'"
Thomas and Fleecie, who live in Pennsylvania, married in October 1951.
Derek, 33, told BuzzFeed that his grandparents are still very much in love and love to go bowling. He also said his grandpa is "genuinely amazed over all of the excitement over this single picture", and his grandma is chuffed too.
So sweet! Do you have a special photo of a good looking loved one to share?
Comments