Helen Mirren looks very cosy with Vin Diesel in this leaked Fast 8 photo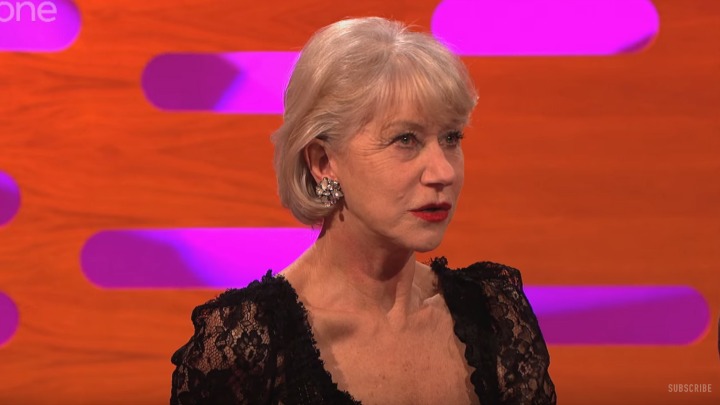 When we heard about Helen Mirren appearing in Fast 8, we thought that was the coolest thing to happen in movie history.
But now, Vin Diesel has released a photo snapped during his scene with Mirren and we're just blown away by the intensity. It just shows how versatile and and talented Helen Mirren is that she can bring any character to life.
In the first photo, her mystery character is looking cozy with Dom (Diesel) as he whispers something in her ear. Does that mean that she is one of the boys? – we still don't know but the scene looks so intense.
Ad. Article continues below.
Just how cool is Helen Mirren? She loves cars so much that she asked to be in Fast 8 and even appeared in an episode of Top Gear, where she giddily made a lap around the racetrack.
While Mirren's role in Fast 8 is going to be small, you can bet everyone involved will make the most out of her time onscreen. The movie already has a female villain in Charlize Theron, so Mirren truly could be playing anyone in this thing, reports Bustle.
The new still shot from the film does its best not to give anything away, but it does offer up a few clues about what kind of character the actress could be playing.
It also hints at an interesting relationship between Mirren's character and Dom. The first thing I noticed is how well dressed Mirren's character is compared to Dom. While Dom is rocking his standard, sleeveless car enthusiast style, her character looks quite affluent. Her clothes are chic, and her jewellery game is on point. Clearly, her character comes from money.
Are you a big fan of Helen Mirren?