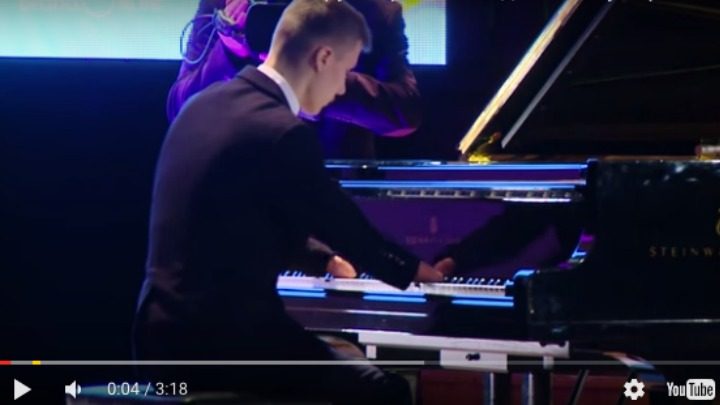 Have you ever felt like your life was so terrible only to be proven wrong when you walk past someone who is in a worse situation? Yes, many people have experienced this humbling moment. Meet Alexey Romanov, he was born with an illness that left him without fingers or hands. Despite a debilitating illness that has deprived him of his fingers since birth, he turned out to be a music prodigy, so talented that he has already performed for a national orchestra and on national TV in the Republic of Tatarstan.
Alexey said, "I walked on to the stage, sat down and started playing. I felt my knees shaking. Then I realised that I was doing well, it's as if the melody started flowing by itself."
In February, this young pianist who is inspired by Mozart and Vivaldi performed with Kazan's respected La Primavera chamber orchestra, which led to an invitation to enrol at a music school.
The sixteen-year-old genius first took up music just two years ago but has already attracted admiration from the public.
"We all are constantly complaining about life. One can only admire such people. The guy is fantastic," said a fan on Facebook.
Here's another surprising fact: Alexey was adopted just two two years ago and it was his adoptive parents, Vladimir and Luisa Levachkovye, who noticed his predisposition for art. They then bought him a synthesizer and after a lot of practice, he began taking part in competitions – and winning them!
Watch him in action…
Alexey said, "Sometimes it seems that there is an invisible, endless spiritual source out of which I can draw strength". What an inspiration to all…
How did this story make you feel? Have you overcome a challenge to achieve something incredible?
Comments