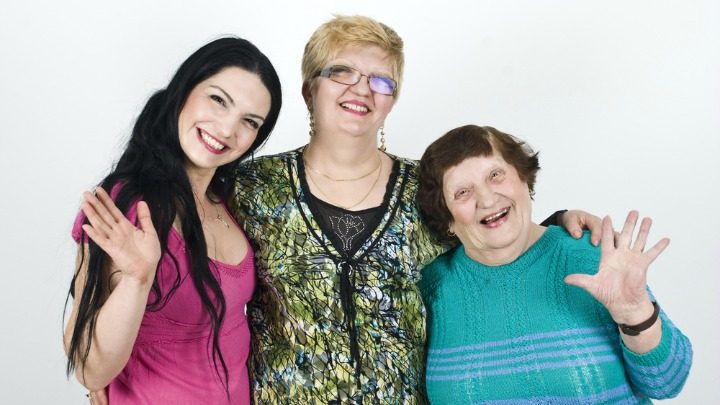 In a close knit community people band together helping each other out in times of need.
We've shown that we have no problem doing this on a wide scale in times of disaster or crisis, like floods, cyclones  or bushfire emergency and many enjoyed the community spirit, if not the circumstances.
But locally, if you or your family needed help, who would be there for you?
When community is working at its best everyone is embraced and everyone contributes. When new people move into the community it can take a little while for this to filter through.
Members of community groups keep a pulse on what's happening in their patch.
A young mother needing assistances in times of sickness wouldn't even have to ask for help. She might find older women turning up at the door to look after the children or take over some of the household load. Far from thinking they were sticking their noses in to other people's business, they were unconsciously maintaining a sense of communal order.
When they needed help, the community would provide for them as well.
Neighbours who have lived close to each other for years may not live in each other's pockets, or even know other's business, but they 'look out for each other' in ways many may not realise is happening, and is  important.
Neighbours across the road from a recently widowed woman would knock on her door if they didn't see her bedroom curtains open by 9 o'clock. It was just something they noticed as being out of the ordinary. In time they made a formal agreement that they would check every morning.
Now every morning when she opens the curtains and looks across the street she is making an unspoken connection with her neighbours, and appreciating that they care about her.
When it was suggested she put a security key safe near her front door for emergency access, she let them know the code. When she graduated to wearing a personal distress alarm the neighbours agreed to be a primary contact for her, as they were closer than her family members.
This neighbourliness allows her some level of autonomy and security as she navigates living alone for literally the first time in her life.
It doesn't even have to be neighbours keeping an eye out or lending a helping hand. Friends might make agreements with each other to be a community unto themselves.
Every Tuesday night Jean and Doris would come separately into a local bar. Jean would always order a pink gin and Doris a lemon, lime and bitters. That would be their only drink, they would spend an hour or so catching up, getting themselves out of the house, having a natter and a laugh.
On the Tuesday night that Jean didn't arrive and order her pink gin, Doris became increasingly agitated. After discussing with the barmaid that she hadn't heard that Jean was sick, and she hadn't said she was going away, they decided between them to ask the local police to do a welfare check.
Jean was found on laying on her kitchen floor having suffered a stroke during the day.
But community can also help us celebrate the happy times, the small home-made Christmas presents shared between next door neighbours might be the only gift a person receives, the smiles and greetings their only connection to another person.
Charity might begin at home, but community radiates out from it.
What great community-building, or neighbourly gestures have you been a part of?
Comments