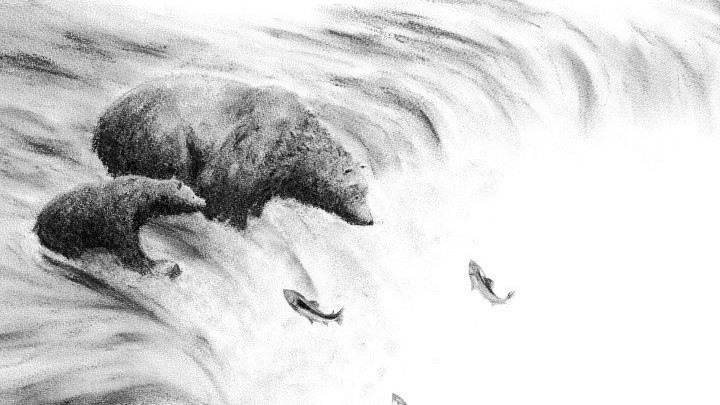 The cover of this children's book fascinated me so I took a trip to my local Dymocks – and I have to say Little One, by Jo Weaver is delightful.
It goes against the grain of the usual children's book with their brightly coloured pages; this one has monotone illustrations which look like pencil/charcoal drawings. I was really impressed that in looking at a black and white drawing, the symbols of a season were so clearly depicted that colour seemed unnecessary.
Do consider it for your grandchildren – this is a wonderful way to inspire their imagination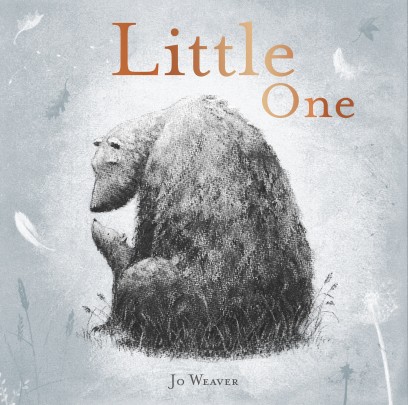 The remarkable debut book by Jo Weaver is a touching exploration of love and new discoveries, seen through the eyes of a bear and her cub.
Big Bear stepped out of her winter den. By her side, half asleep and blinking in the spring sunshine wobbled a tiny cub…
Spring is here and new life is stirring. There is so much for Big Bear to teach her new cub as they step out into the forest. Their journey will take them through summer and autumn and winter, always together, always discovering.
With its evocative charcoal drawings and lyrical storytelling, Jo Weaver's debut book has the feel of an instant classic. The beautifully simple cover with gold foil instantly conjures the tender relationship between parent and child.
Little One by Jo Weaver is published by Hachette Australia is available now from Dymocks.


Join Books at 60 on Facebook, or sign up for our weekly newsletter below for more great reading recommendations!

Comments