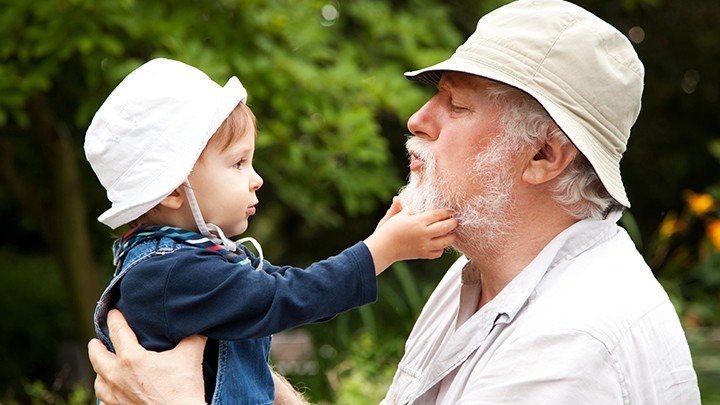 The Turnbull government's proposed changes to the childcare system could allow many Australian grandparents to access childcare subsidies.
However, this massive overhaul is currently facing some serious opposition from both Labor and the Greens, who, according to The New Daily, have raised some serious concerns about these plans. Is this truly the right way forward?
The new legislation would allow grandparents who are primary carers to receive support – without the work or study previously required – for up to 100 hours of childcare per fortnight.
Education Minister Simon Birmingham said that almost 3900 grandparents would benefit from these changes.
"Importantly here for grandparents and their grandchildren, we're making sure that support is available for children who are often vulnerable and in need of additional learning," he said.
"And valuable respite for those grandparents who are delivering an amazing service to help care for their grandchildren when their parents are not in a position to do so".
These changes – which would provide $3 billion worth of total extra funding for childcare – aren't necessarily great news to higher income earners, whose rebate will be cut. These savings will be passed on to lower income earners. Those receiving between $65,000 and $170,000 will be approximately $1,500 better off per year.
The changes will be proposed this week in Parliament's last sitting for the year – but it could be some time before our politicians reach an agreement.
"We support anything that helps lower income families," said Labor deputy leader Tanya Plibersek, "but remember that this government still has a lack of clarity around a number of aspects around this policy".
Labor also raised concerns about the existing red tape to the system. Kate Ellis, Labor spokeswoman for early childhood, suggested it could add to the already-long waiting lists.
"This government promised to make childcare simpler but it will be more bureaucratic with confusing rules that will make it harder for parents to go back to work," she said.
"One in four families stand to be worse off under the Government's childcare changes and the new system will still short change grandparents, despite the Government's best spin efforts".
The Greens have already promised they would not let the legislation pass this year – at least not until it has more transparency.
Greens senator Sarah Hanson-Young said the system was still tough on parents.
"That's not going to make it easier for mums to enter the workforce. In fact it's going to make it more difficult," she said.
Where do you stand on this debate? Should Australian grandparents receive support for childcare? Are these changes the right way forward?
Comments