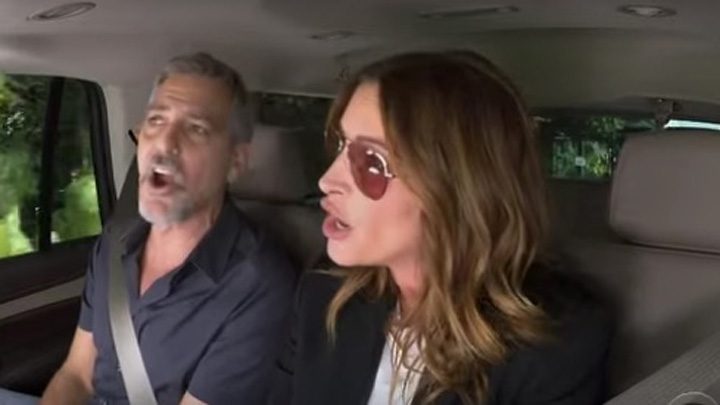 Who would've thought George Clooney, Julia Roberts and Gwen Stefani all knew each other and could belt out a tune all at once?
Well, it happened on the show 'Carpool Karaoke' with James Corden when the late night talk show host asked Gwen Stefani to join him in the car and sing along to some of her hits. But a few minutes in, they invite some guests – none other than George Clooney and Julia Roberts.
The huge Hollywood stars then join in on 'Hollaback Girl', a song released in 2005 by Gwen. It's hilarious watching George sing along and yell out 'this sh*t is bananas, b-a-n-a-n-a-s!'
Julia Roberts thought he was especially hilarious, laughing along at his rapping.
The crew then launched into Queen's 'We are the Champions', which drew a very passionate rendition from the whole car. It's so fun to think that celebrities hang out together, don't you think?
The foursome also discussed their favourite lines from each other's movies, with George and Julia previously having starred in Ocean's Eleven, Ocean's Twelve and Confessions of a Dangerous Mind.
Take a look below and tell us, did this brighten up your day?
Comments