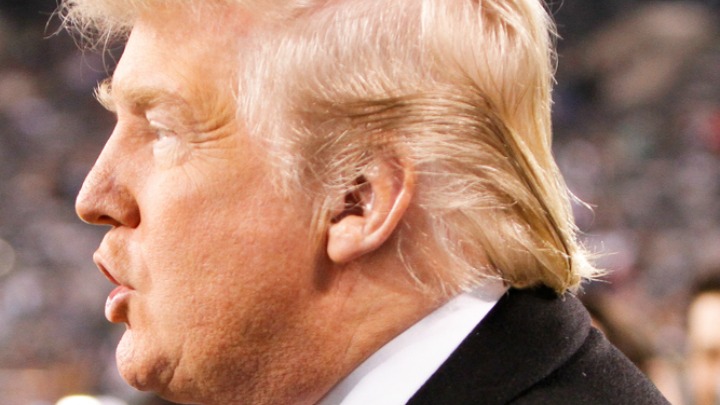 Donald Trump's comical New York accent, exaggerated facial expressions and gestures and outlandish statements make him the perfect target to be imitated. Throughout the election cycle in America, many have tried their hand (and succeeded in most cases) at Donald Trump impressions, from Johnny Depp to Meryl Streep. But there may just be a new contender for the best impression: Bryan Cranston.
On The Today Show, Bryan Cranston reminded everyone of his considerable acting skills by impersonating Donald Trump.
When asked if there was anyone he'd like to play in an upcoming role, Cranston said he'd "like to play Donald Trump at some point. He's huge. He's this Shakespearean character, this serio-tragic-comedic character. Who wouldn't want to take a bite out of that?" He followed that up with his quick but righteous Trump impression, getting everything perfect – from the face to the hands and, of course, the voice.
And when the host also pointed out Cranston could do a mean Jerry Seinfeld impression, he launched into that one too.
See the video below:

We think the resemblance is uncanny! How about you?
Comments