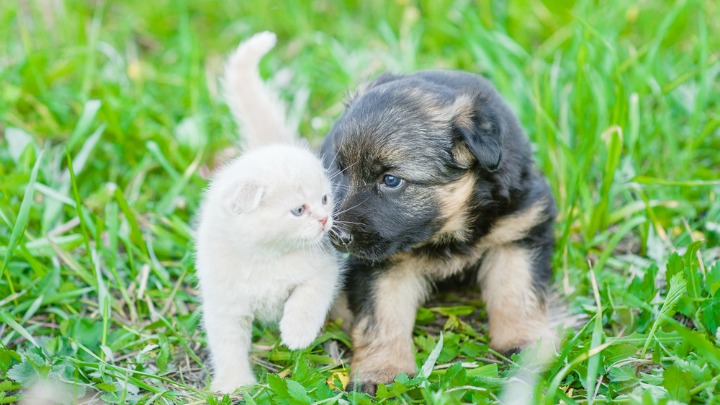 An enthusiastic puppy helping a tiny kitten out of a sticky situation has melted heart around the world.
This video – from the Facebook page of JoLinn Pet House in Taipei, Taiwan – shows an adventurous kitten trying to escape its glass enclosure just so it can join its puppy playmate in the enclosure next door. The puppy is also extremely excited at the prospect of a new playmate and companion. It becomes the ultimate cheerleader, helping the kitten along the way in the last few seconds, and after a minute of struggle, the two friends are united.
Watch the video below:
What do you think of this video? Did it make you smile?
Comments