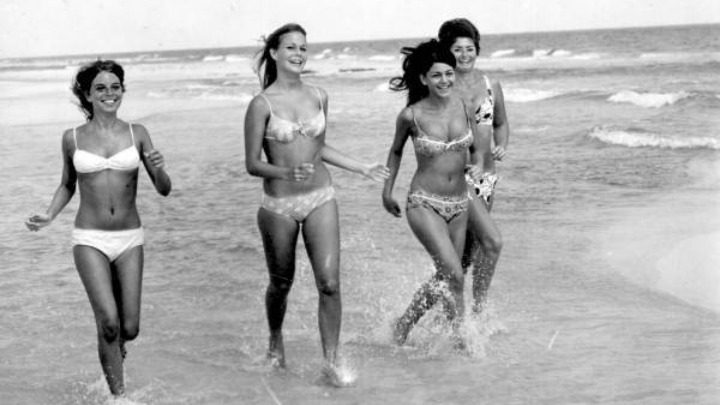 When French designer Louis Reard designed his daring two-piece swimsuit in 1946 and called it a 'bikini', he was playing with the notion that it would have as big an impact as the nuclear testing on Bikini Atoll that had happened earlier that week.
He unveiled it at a popular swimming pool in Paris and it had the desired effect.
European women had previously been wearing two piece swimsuits that only showed a tiny part of the midriff, but Reard's version was made from only 30 inches of fabric.
Another French designer, Jacques Heim also launched a two piece swimsuit in 1946. Heim called his the 'atome', French for the smallest known particle of matter, but the bikini took off across Europe and spread across the globe.
In the postwar era young people were looking for a little fun and frivolity, but churches, the media and older people found the new fashion shocking and scandalous.
Some countries, including Australia banned the bikini on the grounds of indecency.
But the bikini refused to die off. Actresses like Bridget Bardot, Rita Hayworth, Ava Gardner and Marilyn Monroe were photographed wearing the daring costume.
Brian Hyland further popularised the bikini with his hit song 'Itsy Bitsy Teeny Weeny Yellow Polka Dot Bikini':
By the time Bond girl, Ursula Andress was shown walking out of the ocean wearing a bikini in the 1962 movie Dr. No, the bikini was here to stay.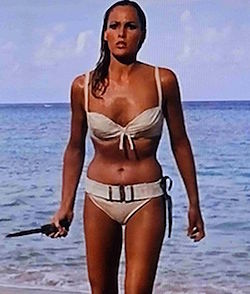 But it wasn't quite a new fashion.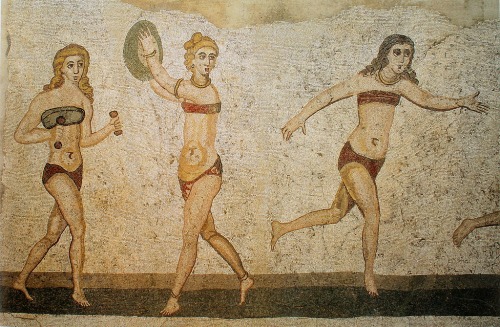 This mural of athletes wearing very bikini looking attire is found in the 4th Century World Heritage listed The Villa Romana del Casale in Sicily, Italy.
Were you scandalised or a fan of the bikini? What was your favourite
Comments