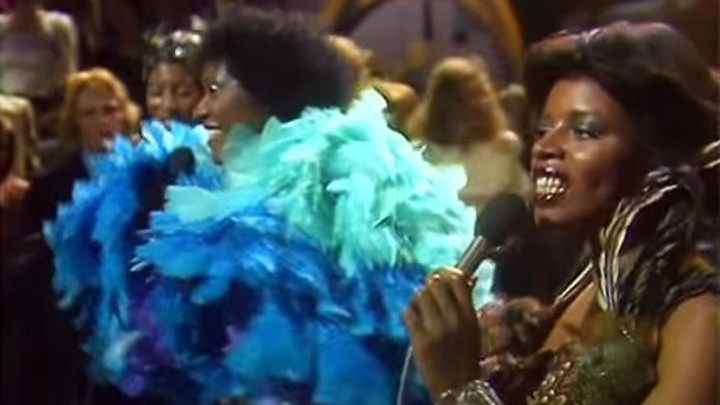 Creole Lady Marmalade! This song was every bit a raunchy hit, but audiences loved it. Written
The song is famous for the French line "Voulez-vous coucher avec moi (ce soir)?", which translates into English as "Do you want to sleep with me (tonight)?"
Today in 1975 it went straight to number one, and was sung by American girl group Labelle. Although it was short-lived on the charts, many will still remember the lyrics today.
In 2011, a group of popular singers including Pink and Christina Aguilera covered it for the Moulin Rouge! soundtrack. It was also a huge hit, and even outlasted the original on the charts.
Written by Bob Crewe and Kenny Nolan, it was inspired by Crewe's experiences in New Orleans, and was originally recorded by a disco group before being given to Labelle.
And although "Lady Marmalade" is about a prostitute, Patti LaBelle said: "I didn't know what it was about. Nobody, I swear this is God's truth, nobody told me what I'd just sung a song about"!
The iconic sexual song was ranked number 479 on Rolling Stone's list of The 500 Greatest Songs of All Time and inducted into the Grammy Hall of Fame.
Here's some more of those famous lyrics:
Hey Sister, Go Sister, Soul Sister, Go Sister [x2]
He met Marmalade down in Old New Orleans
Struttin' her stuff on the street
She said 'Hello,
Hey Joe, you wanna give it a go?
'Mmm Hmmm Gitchi Gitchi Ya Ya Da Da [? ]
Gitchi Gitchi Ya Ya
Mocca chocolata Ya Ya
Creole Lady Marmalade
Voulez-vous coucher avec moi ce soir?
Voulez-vous coucher avec moi?
Have a listen below and tell us your memories of this hit:
Comments