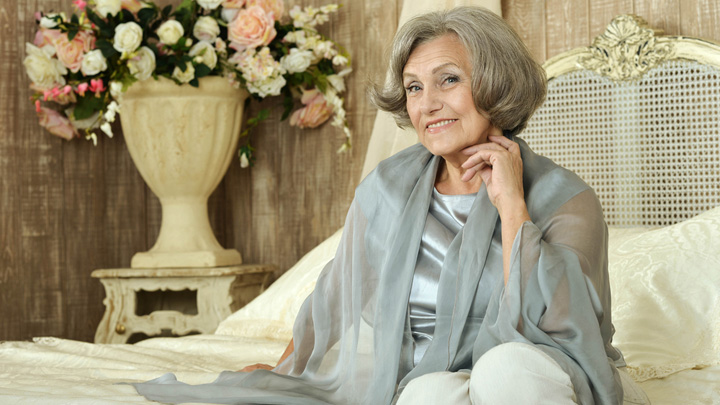 At a Woman's Institute tea party, an old lady sat in a corner, listening quietly as the younger women gossiped. The subject was a forthcoming wedding and the bride's mother was holding the floor, giving a detailed description of her daughter's trousseau. She went on and on, describing the sexy underwear and gorgeous nighties which had been purchased, at great expense, to be packed away for the honeymoon.
As the speaker paused to catch her breath, the old lady suddenly spoke up. "I don't know what all the fuss is about," she announced in a loud voice. "I've had three husbands and five lovers, and all I ever wore to bed was a black velvet ribbon around my neck."
Which goes to show you can't tell from appearances. Just because a person is old and wrinkled doesn't mean they've led a dull life. Or that they're unable to offer good advice!
If you want to read some other great jokes, click here. Or to submit one of your own to share with the Starts at 60 community, click here.
Comments