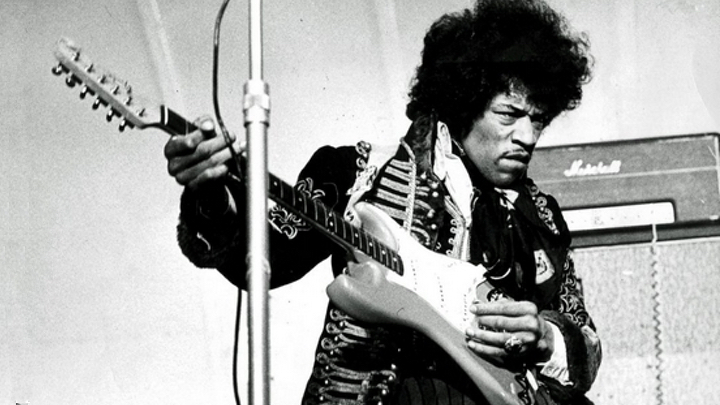 Is there a more embarrassing moment than when you sing a song at the top of your lungs only to be told that the lyrics that you have always believed to be THE lyrics turn out to be wrong? If there is the cringe alone might cause injury. It's ok because the list below contains much worse misheard lyrics than anything you could come up with. A warning, though, once you read these misheard lyrics they will end up being the only thing you hear the next time that you listen to the song.
Jimi Hendrix: Purple Haze
Purple Haze is a much-loved song for many reasons. The iconic guitar playing of the master Jimi Hendrix and it has the must misheard lyric in music. The actual lyric that gets misheard is "Excuse me while I kiss the sky" while it's usually misheard as "Excuse me while I kiss this guy" an honourable mention also goes too "Scuse me I'm a business guy".
Clash: I Fought the Law
This punk anthem from The Clash is all about fighting against the establishment with a catchy chorus of "I fought the law, and the law won". I think that we can all agree that a song about lawn maintenance may not have done as well in the punk era but that doesn't stop people from heard "I fought the lawn, and the lawn won". Might need a better lawn mower.
ABBA: Dancing Queen
While most misheard lyrics change songs from serious to comical, this misheard version of the ABBA hit turns the track much darker. The original lyric in question is "See that girl, watch that scene, dig in the dancing queen" which is commonly misheard as "See that girl, watch her scream, kicking the dancing queen". Yikes. To be fair the film Carrie also came out in 1976, so maybe there was some cross over.
Rolling Stones: Beast of Burden
This Stones classic's title represents a domesticated animal like ox or horses that do manual labour for the farmers. The song does take on an entirely different meaning when you mishear the title of the song to "I'll never leave your pizza burning". Whoever thought this was the lyric should know better. The clue is in the title. They may still be searching for that elusive Rolling Stones' album that has that "Pizza Burning" song.
If you would like to read more of these lyrics, you can read them on a website called Kiss This Guy that is dedicated to misheard lyrics.
What lyric did you previously believe was something else? What is your favourite misheard lyric?
Comments